Integrations & API
Looking for a Field Service Software solution that easily integrates with QuickBooks®, Freshbooks, Xero, and other back office solutions? Look no further. BlueFolder's integrations and API help you simplify billing processes, reducing the need for duplicate data entry.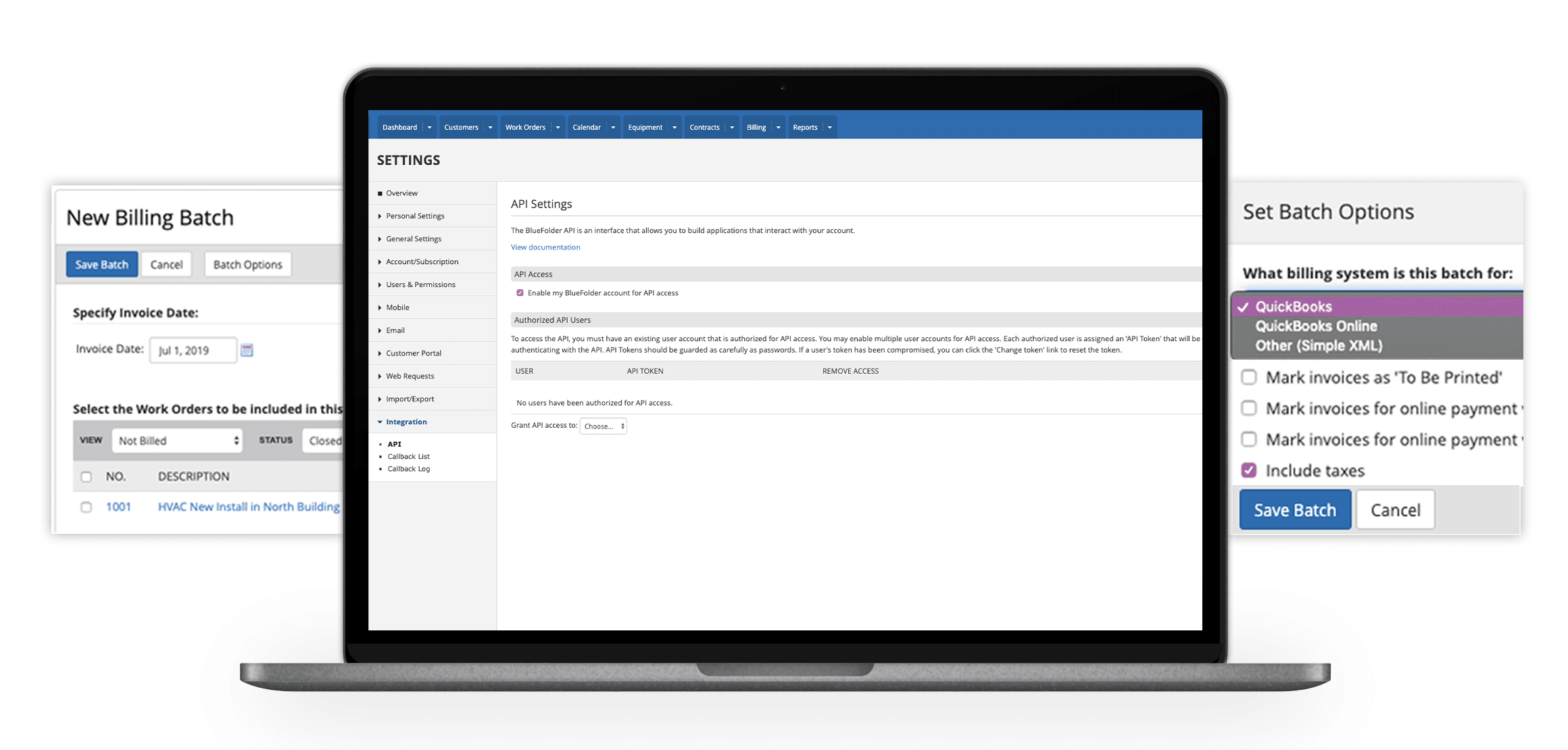 Every BlueFolder plan includes unlimited work orders with powerful integration features.
Xero
Integrate with your Xero account. Send invoices instantly or at the end of the month. Data sync enables you to know if customers are overdue before providing them service. 
FreshBooks
Send work orders to FreshBooks as invoices, easily track all billable activities and generate easy-to-read invoices. 
QuickBooks®
Export your billing information directly to QuickBooks® Online or Desktop. Eliminating redundant data entry is a HUGE time saver. Unlike some of our competitors, we don't charge extra for this valuable feature. 
Webhooks
Webhooks allow you to automatically "call" or notify external systems when key events happen in your BlueFolder account. External systems can then respond to these calls by programmatically interacting with your BlueFolder account via the API.
API
The BlueFolder API is an interface that enables you to programmatically interact with your account. It's implemented using standard JSON or XML over HTTPS, so it's compatible with any programming environment.
Import / Export
Need to import existing customer records into BlueFolder? Our built-in import tools make it easy and we're always available to help if you need it. You can also easily export customer data for use in other systems. 
Simplify Billing and Focus On the Numbers That Matter
Third Party Integrations Features
Easily import/export existing records and billing information.
Seamlessly create invoices from work orders with easy-to-use QuickBooks®, Xero, and FreshBooks integrations.
Eliminate information re-entry into your accounting system.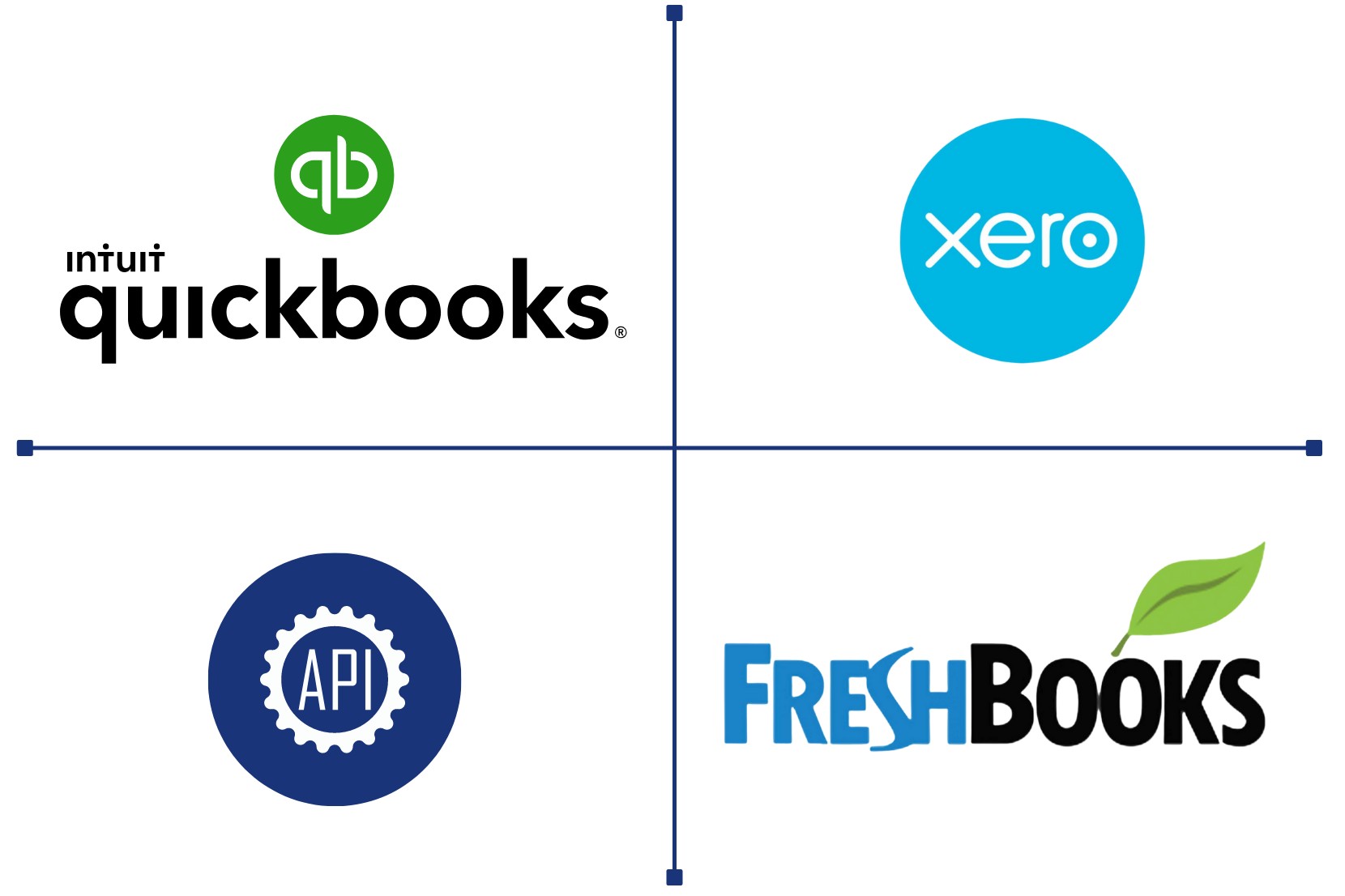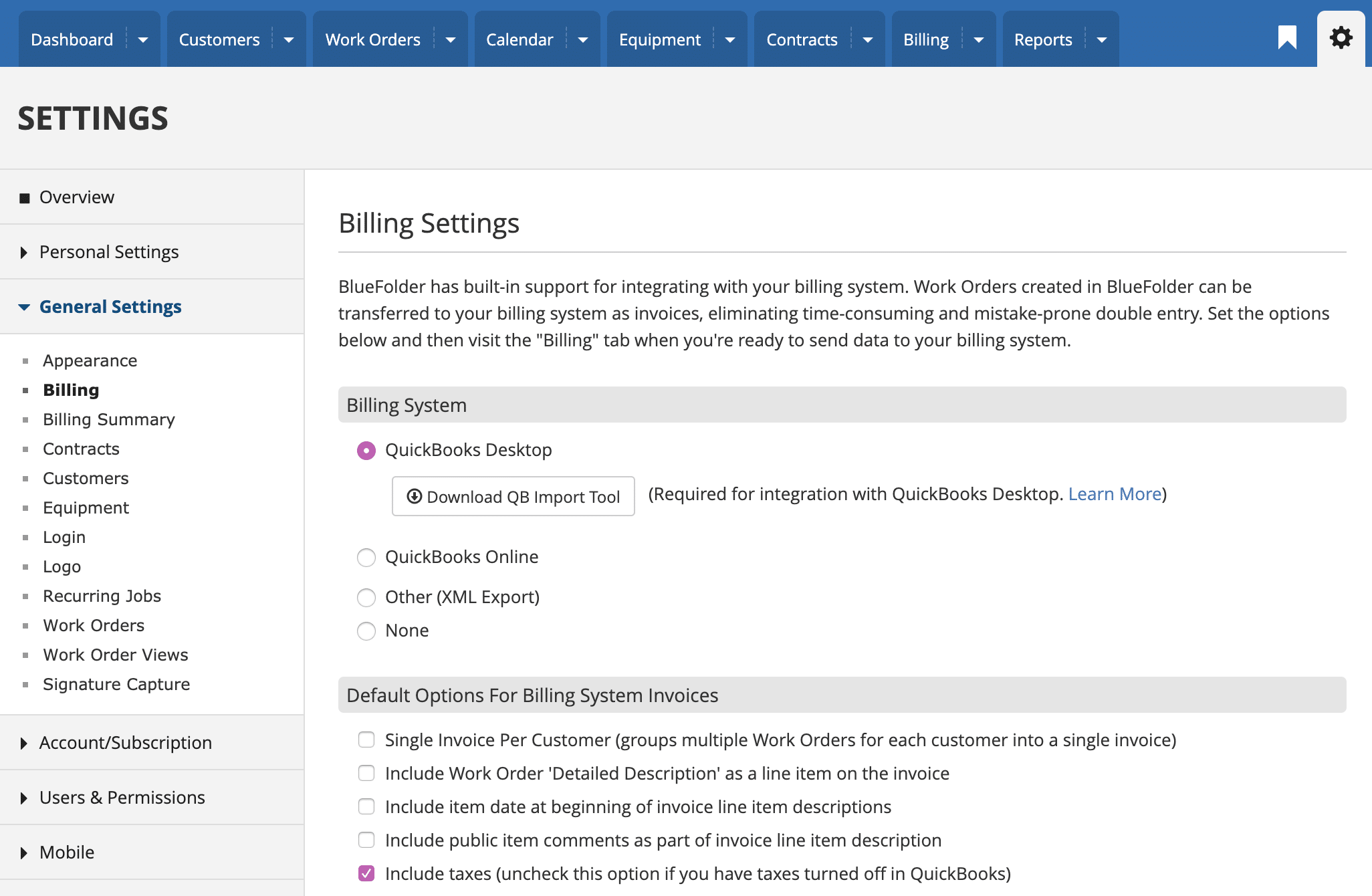 Customizable Billing Options
BlueFolder has built-in support for integrating with your billing system. Work Orders created in BlueFolder can be transferred to your billing system as invoices, eliminating time-consuming and mistake-prone double entry.
Billing Batch Options
Billing batch options let you tailor what information is sent to your accounting system. For example, you can show the "detailed description" part of a work order on an invoice, include public item comments, include taxes, and more!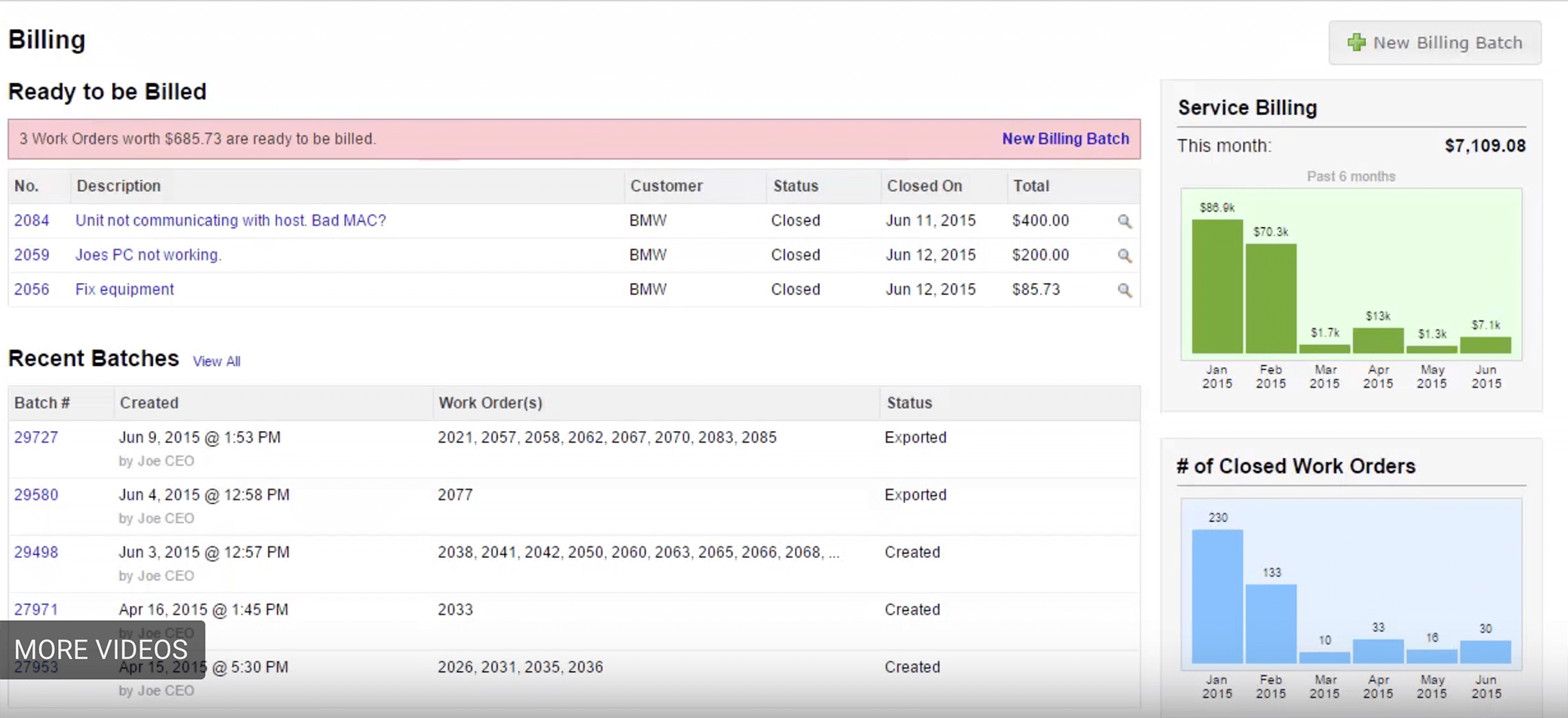 Billing Dashboard 
Owners, admins, and bookkeepers can easily access everything ready to be billed, see recent billing batches, identify trends and correct problems in monthly billing activity, and move closed work orders to your accounting system, all from the billing dashboard.
Ready to see how BlueFolder's
Field Service Management Software can help you?
Schedule a live demo today.
Explore Other Powerful BlueFolder Features