Mobile Field
Service Software
BlueFolder's mobile field service software helps you easily manage and update Work Orders, attach photos, collect customer signatures, and more, all from your tablet or mobile device.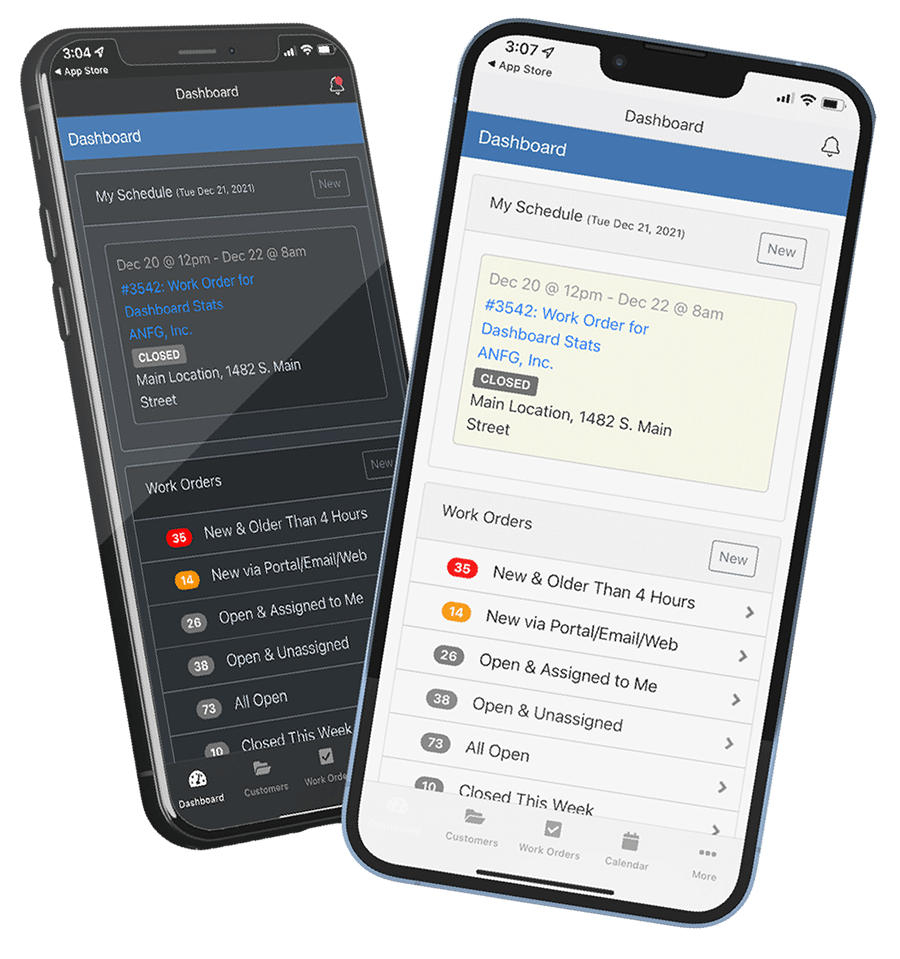 BlueFolder's mobile field service management features give you the power of the web app, anywhere.
Upload Job Photos
Recording the before and after state of a job can be important documentation for you and your customers. Our mobile web app enables easy uploading of photos directly from your job site.  
Fast & Efficient
Designed specifically for smartphones and other small-screen devices, our mobile web app provides an intuitive, speed-optimized experience for mobile field service techs who need to quickly complete work in the field. 
Signature Capture
Record acceptance of completed work by digitally capturing your customer's signature directly into your work orders, and easily email documents with digital signatures directly to customers, all while in the field. 
Change Work Order Status
Technicians can easily and quickly change the status of a work order while in the field, eliminating the need for back-and-forth phone calls and "status check" communications that increase room for error.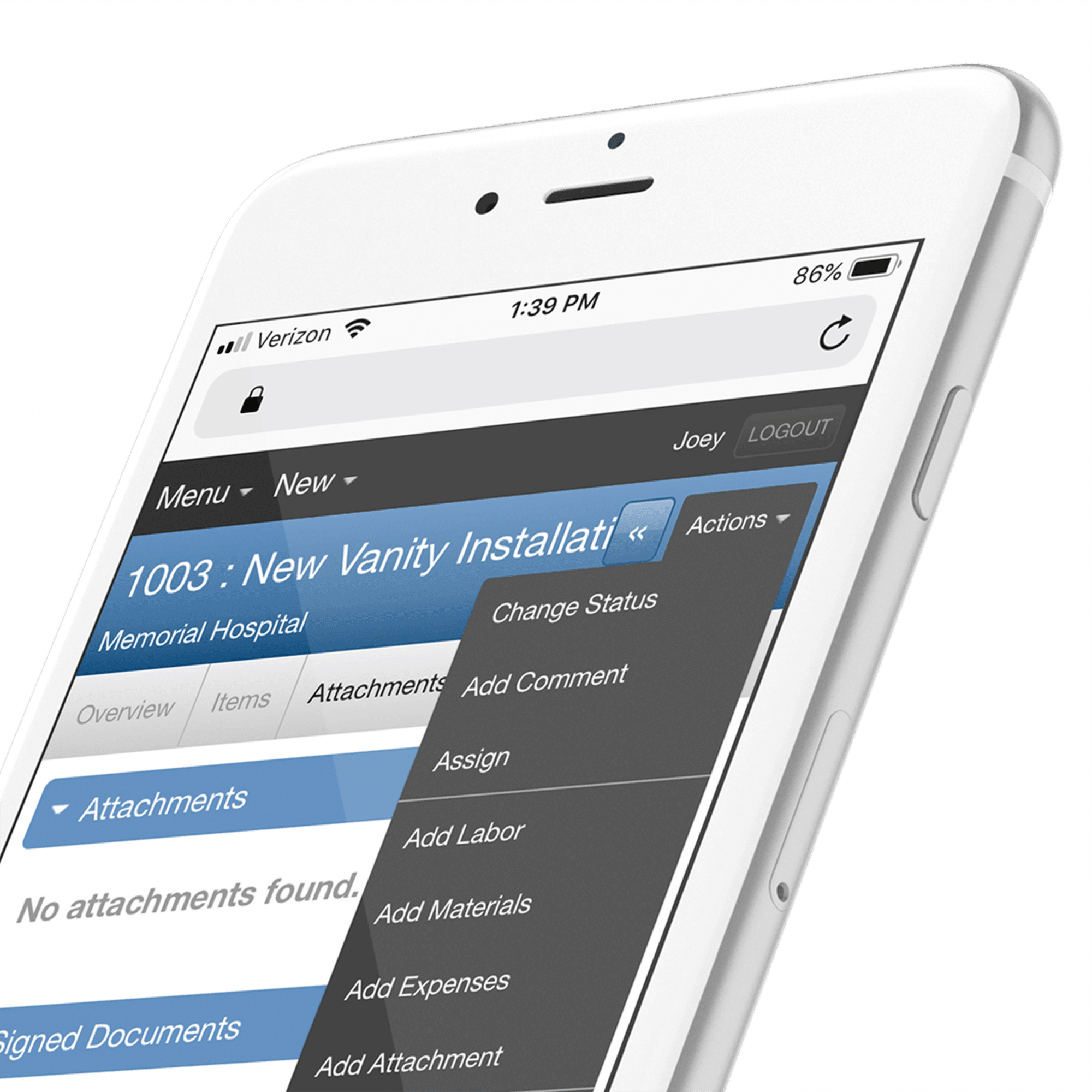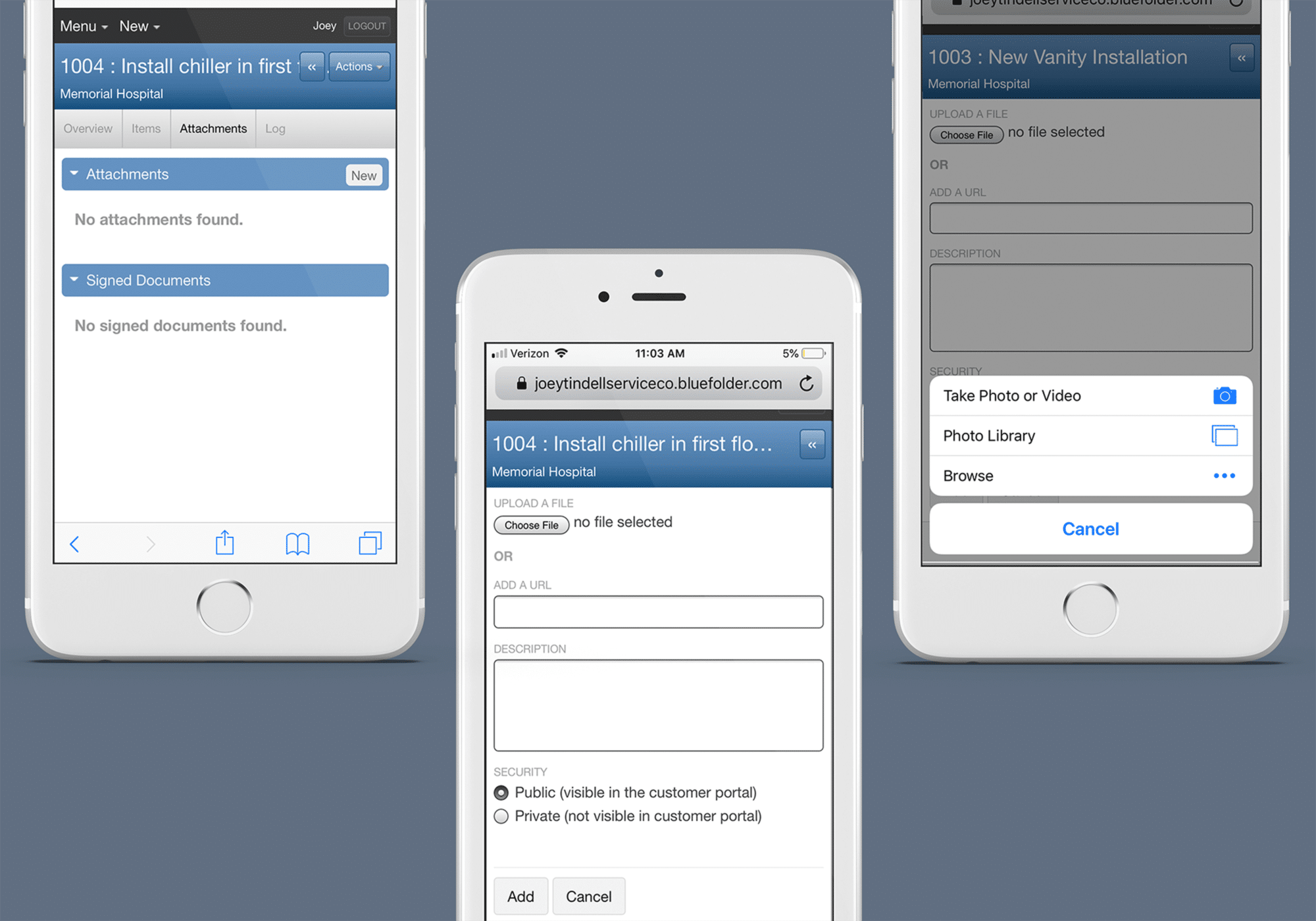 Attach Photos and Videos
Stop losing equipment photos/videos in email threads and text messages, and attach files from your phone or tablet directly to a specific work order.
Digital Signature Capture
When completing a work order in the field, it's often beneficial to capture a signature from your customer that indicates their acceptance of the completed work. BlueFolder offers a built-in signature capture feature that makes this process easy and efficient. Once a signature is captured the signed work order is instantly saved as a work order attachment. The signed work order can then be emailed to the customer and downloaded as a .pdf if needed.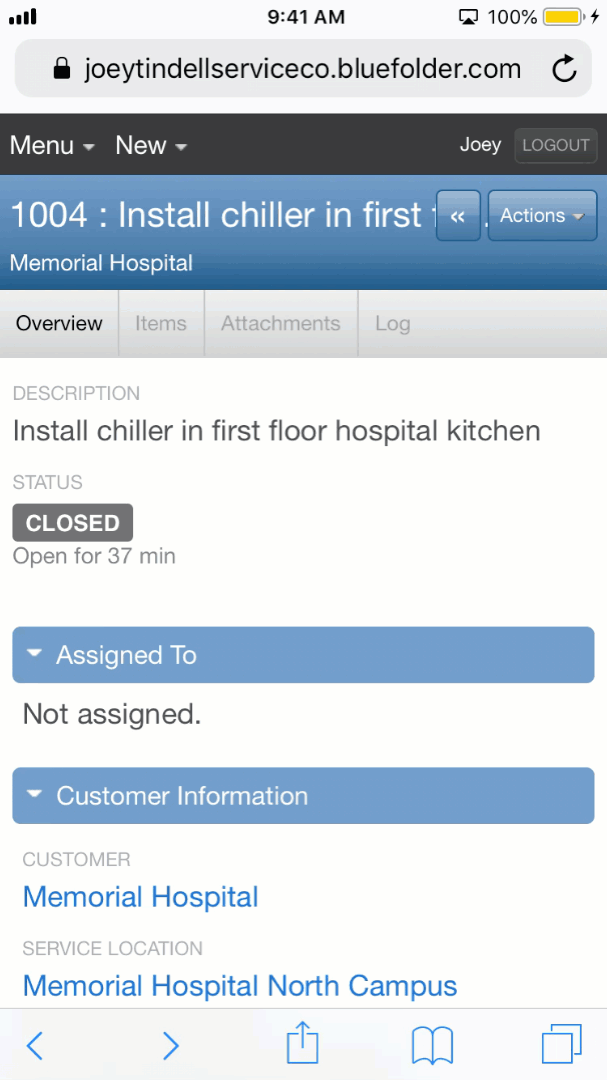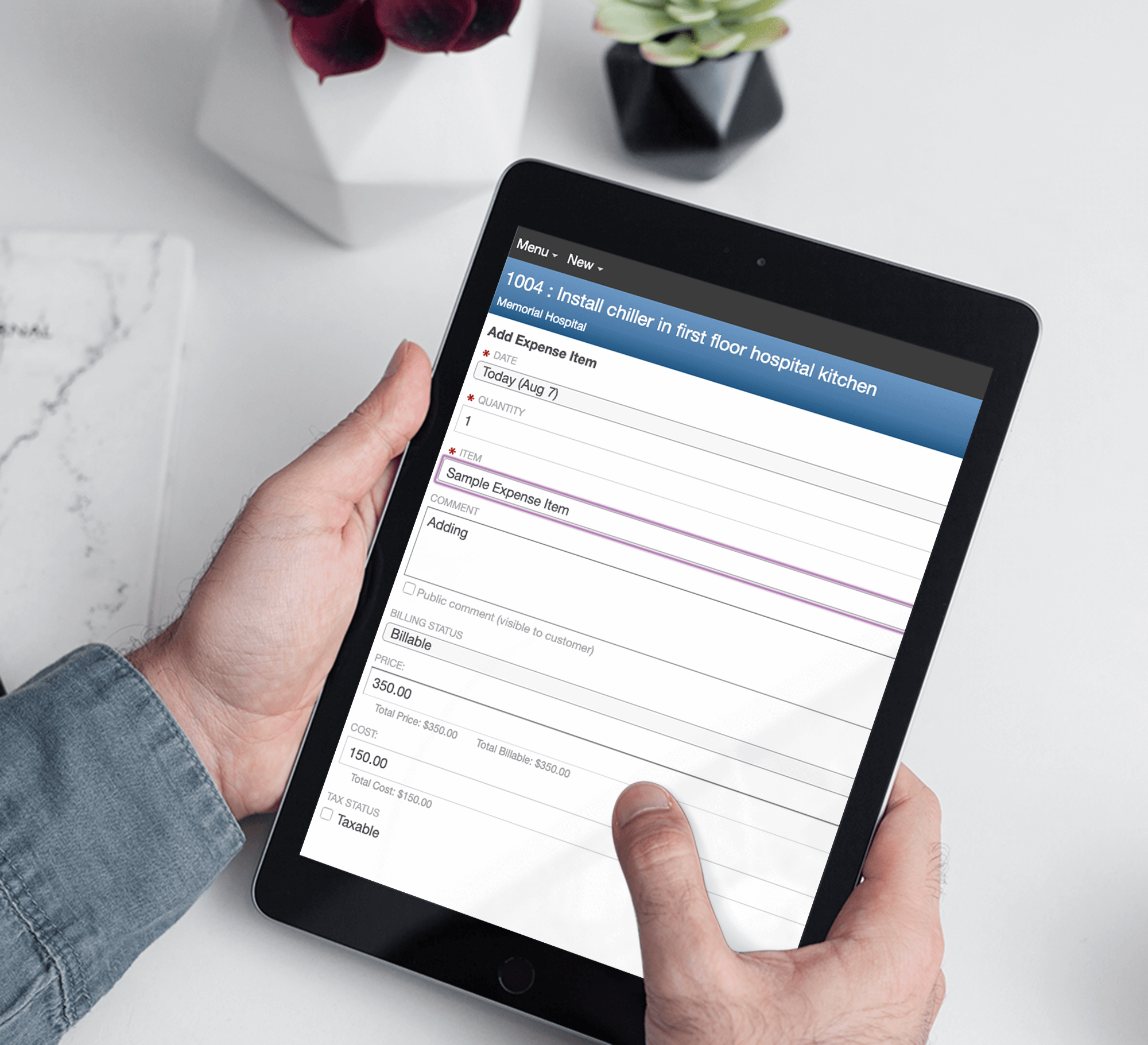 Add Labor and Expenses
The ability to add labor and expenses at the time work is performed rather than adding them later is a critical step towards accuracy and greater customer confidence and satisfaction. The mobile version of BlueFolder allows technicians to record both while on site.
Ready to see how BlueFolder's
Field Service Management Software can help you?
Schedule a live demo today.
Explore Other Powerful BlueFolder Features