Asset Management and Equipment Maintenance Software
Having asset information in one, easy-to-access location drastically improves efficiency, and helps increase equipment uptime. Scheduling preventive maintenance, and tracking serial numbers, warranties, service histories, and more is easy with BlueFolder.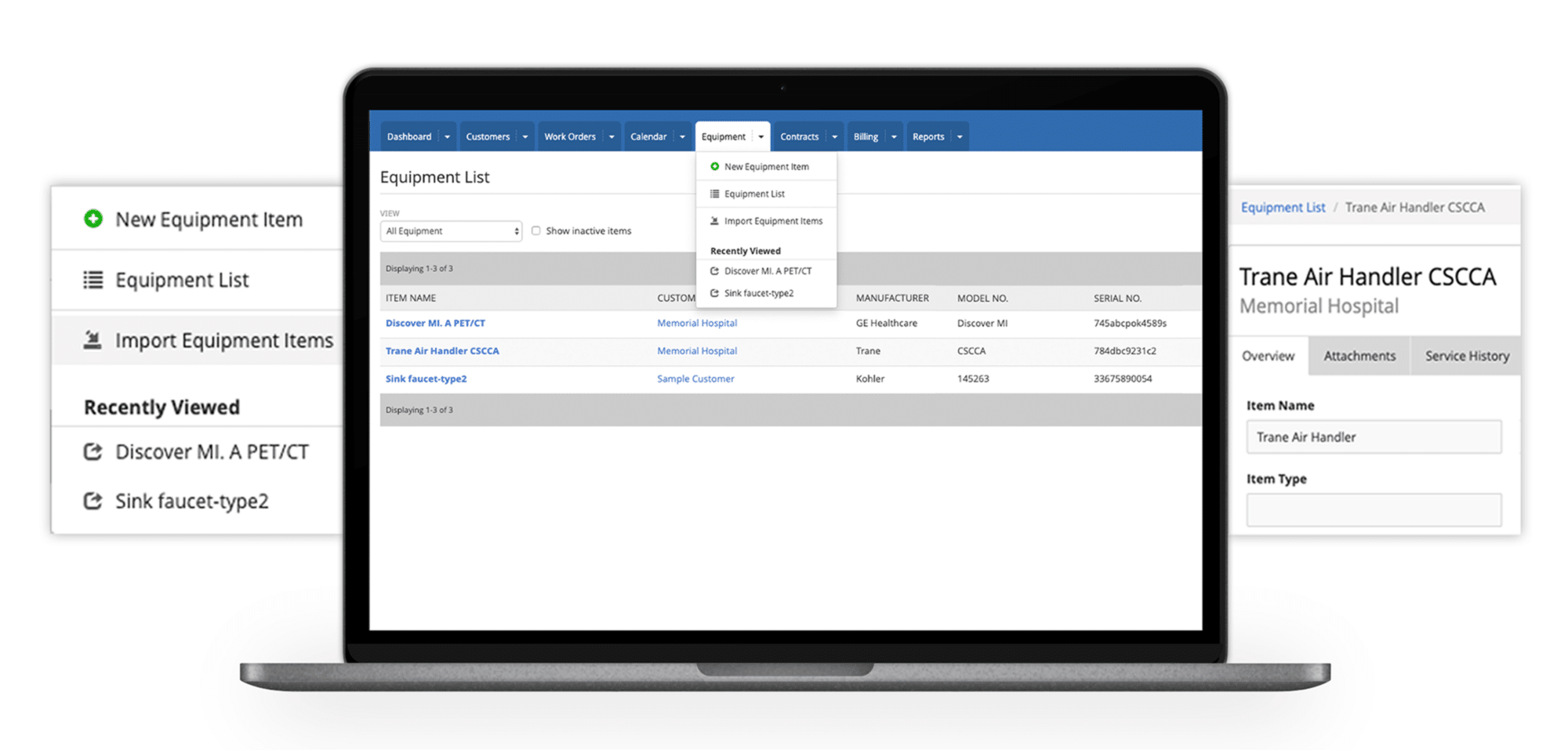 Impress your customers with accurate service history and detailed information tracking all the equipment you service.
File Attachments
Upload user manuals, photos, or other sile attachments to any assets/equipment.
Maintenance Schedule
BlueFolder reminds you when an asset/equipment item is due for service. Easily create a new work order for the service and reset the next service date to be reminded again the next time service is due.
Equipment Records
Keep track of customer equipment/assets. Track serial numbers, manufacturer and model information, warranty expiration, and more.
Service History
BlueFolder's customer service software gives you instant access to each customer's service history with just a few clicks, making your team look organized and efficient while simultaneously enabling them to deliver excellent service.
Import / Export
Need to import existing customer records into BlueFolder? Our built-in import tools make it easy and we're always available to help if you need it. You can also easily export customer data for use in other systems. 
Custom Fields
With support for unlimited custom fields (depending on your pricing plan), you can easily keep track of ALL of the data you need for each customer. Custom fields are also searchable, making it easy to find the information you need, when you need it. 
Utilize BlueFolder's customizable features to streamline your equipment maintenance.
Service Dashboard and Custom Reports
BlueFolder's customizable reports and editable service dashboard are powerful tools that help you maximize your equipment/asset management by:
Identifying equipment replacement sales opportunities.
Providing visibility into items that are past due for service or have upcoming service.
Quickly access other equipment information such as equipment location, serial numbers, model numbers, and more.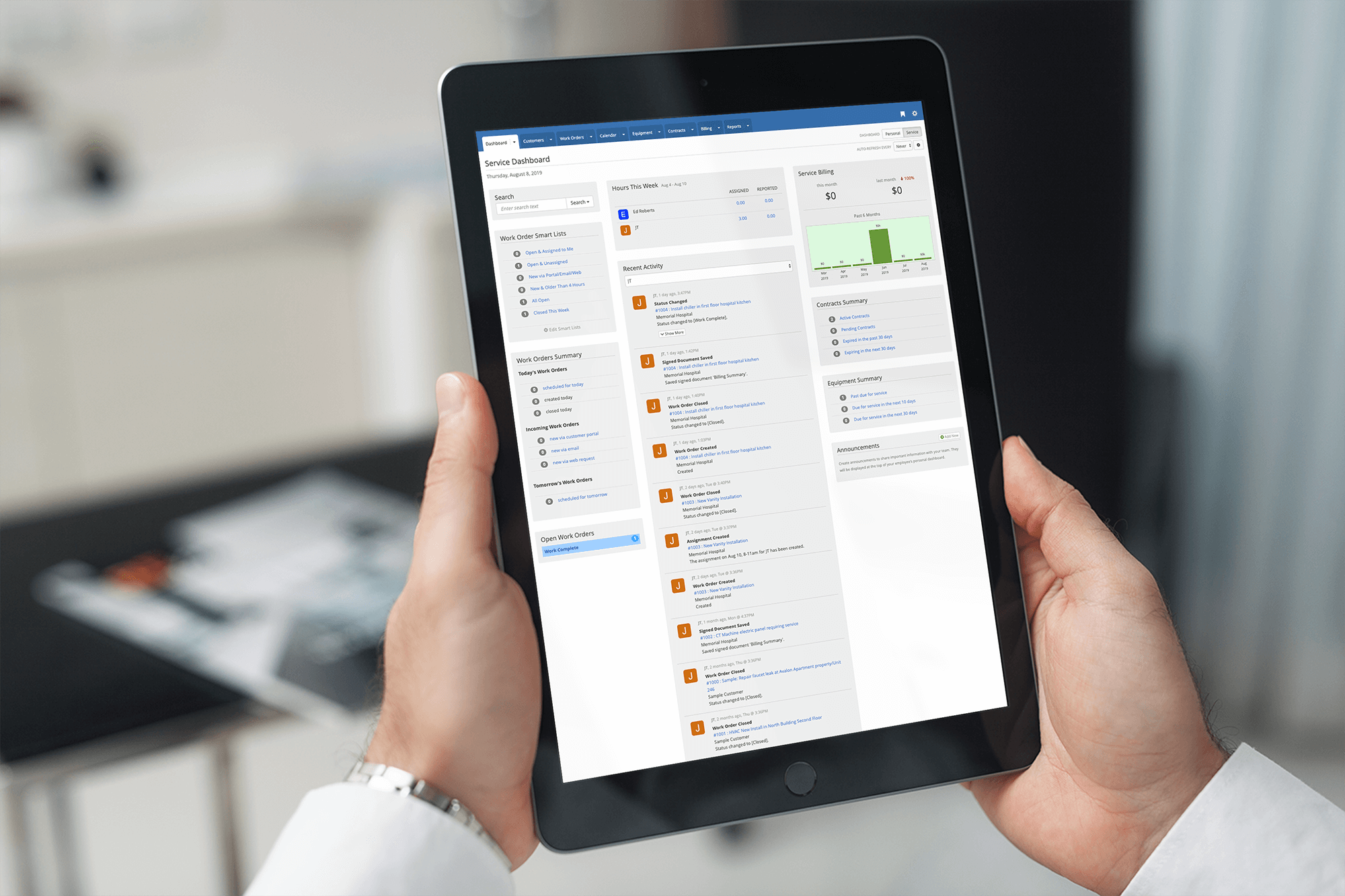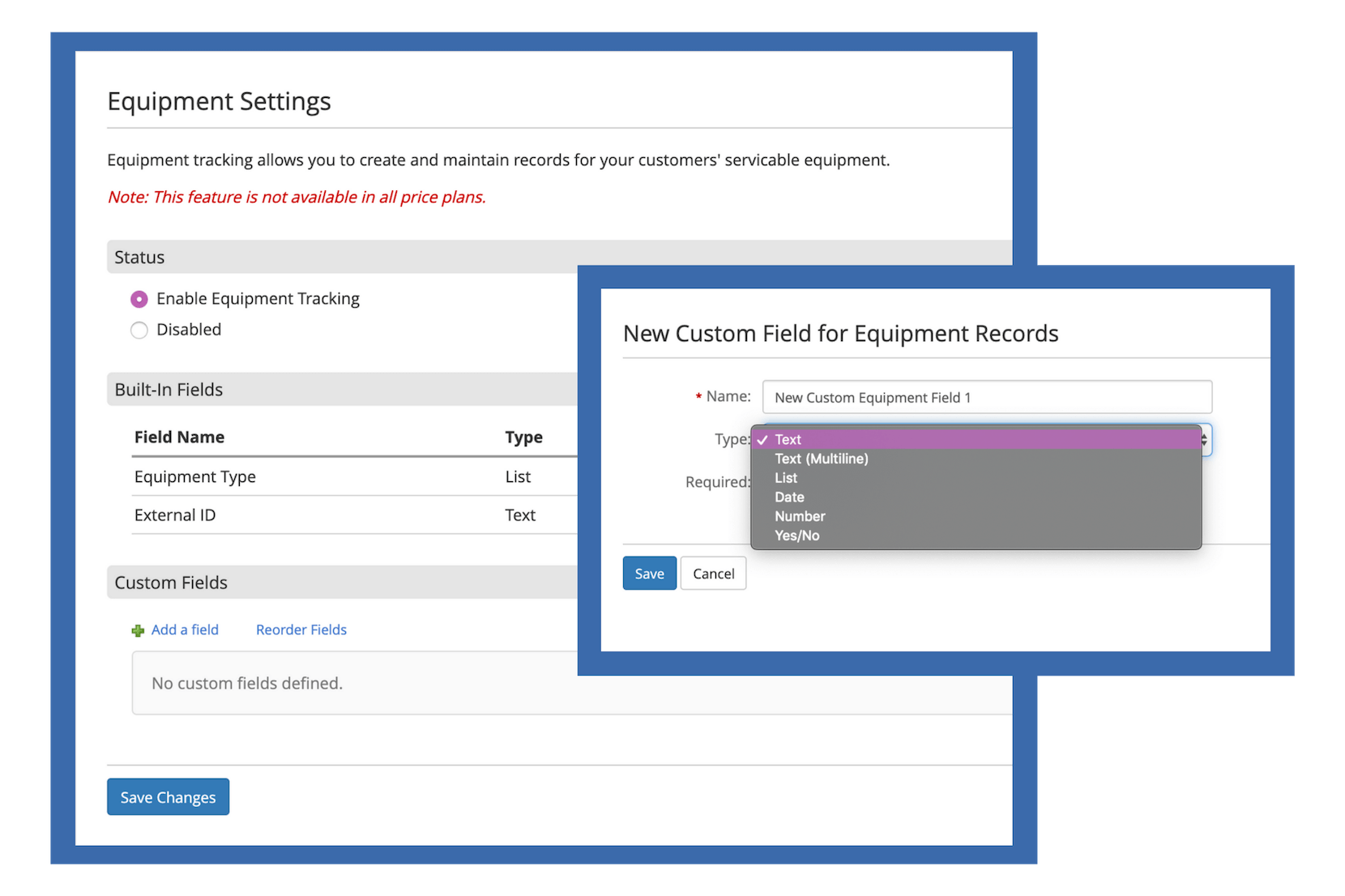 Customizable Equipment Fields
BlueFolder comes with nine, built in equipment data fields including Item Name, Status, Type, Manufacturer Name, Model Number, Serial Number, Location, Next Service Date, and Service Interval (the amount of time between service dates). However, Custom Equipment fields give you the freedom to track information for equipment that is specific to your industry.
Easy Equipment Import/Export Options
Importing existing equipment lists and data from another source to BlueFolder is an easy, seamless process. BlueFolder's equipment/asset management functionality can import both tab-delimited (.txt) files as well as comma-delimited (.csv) files. BlueFolder also gives you the option to export equipment data.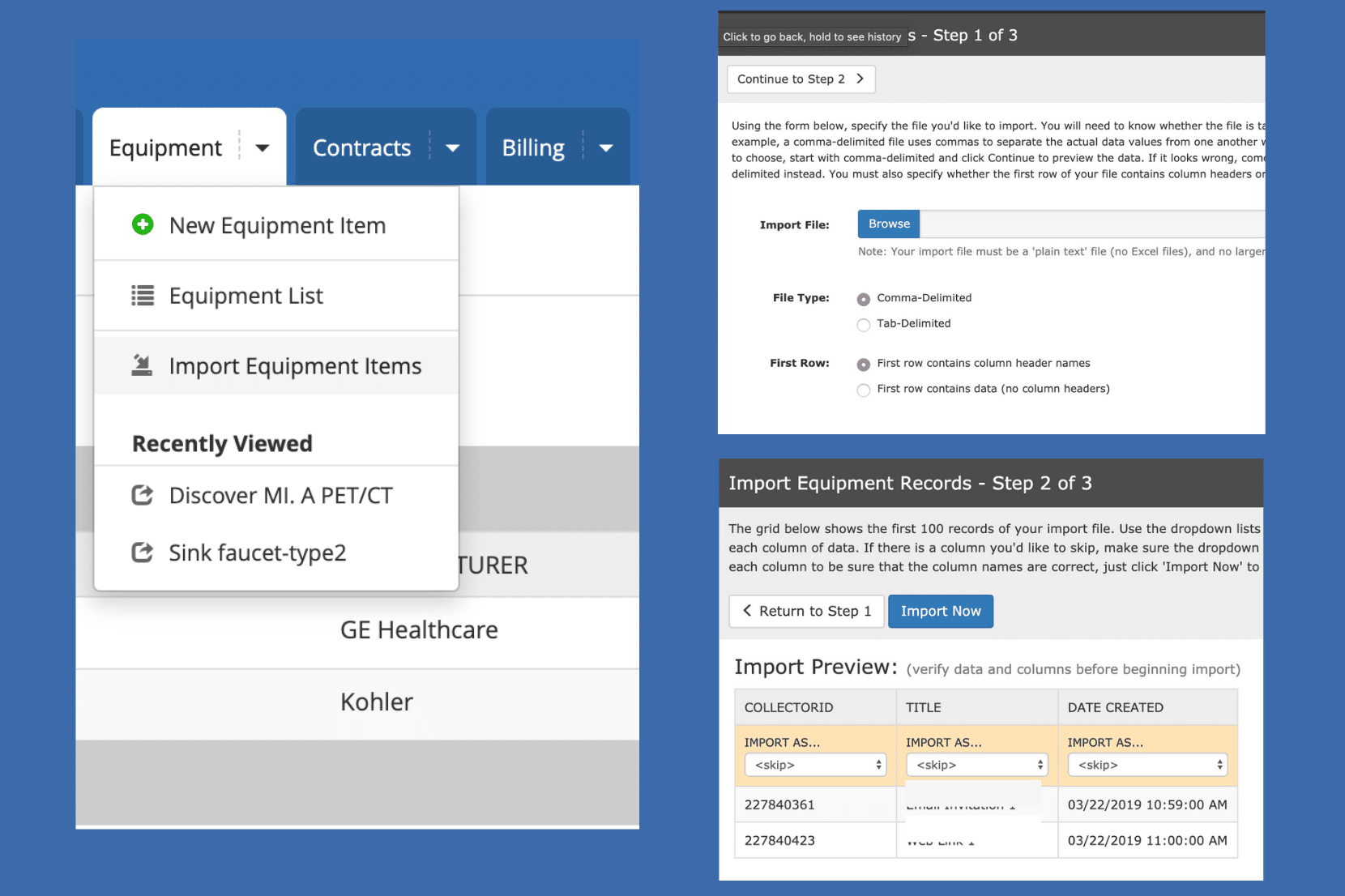 Ready to see how BlueFolder's asset management features can help you?
Schedule a live demo or try BlueFolder free for 15 days (no credit card required).
Explore Other Powerful BlueFolder Features