Mobile Field Service Software
BlueFolder's mobile field service software helps you easily manage and update Work Orders, attach photos, collect customer signatures, and more, all from your tablet or mobile device.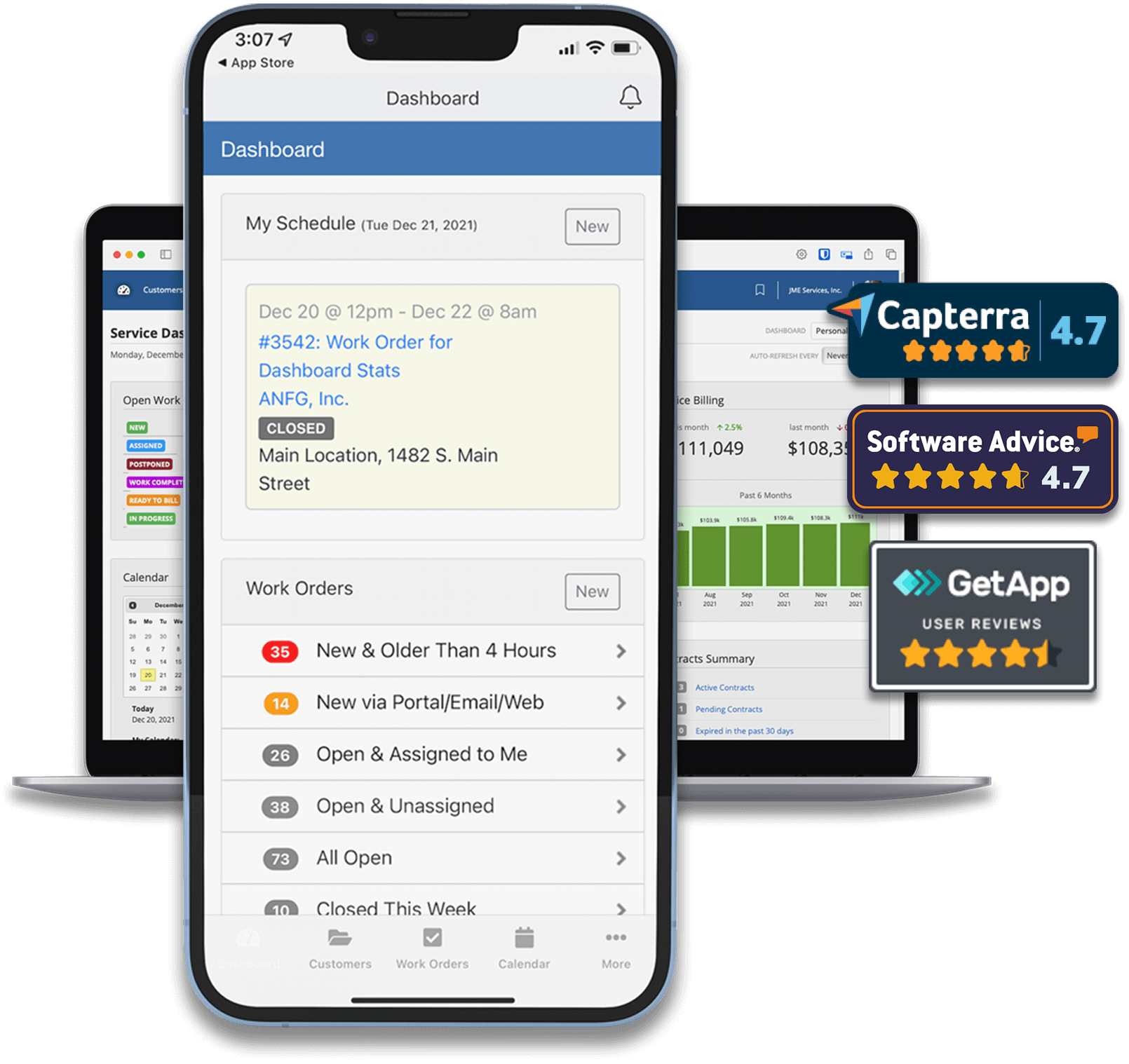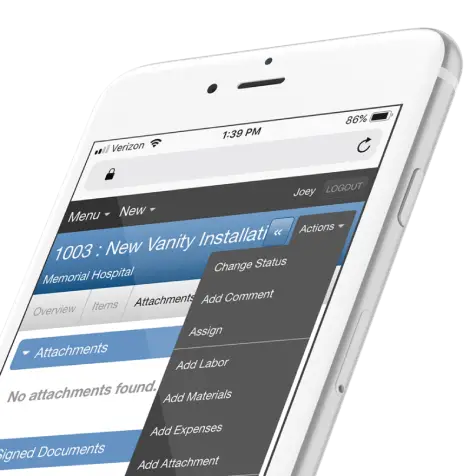 Unlock the Potential of Your Service Team
BlueFolder's mobile field service management software an intuitive, speed-optimized experience for mobile field service teams who need to quickly complete work in the field. 
Streamline communications between the customer, office and the field.
Access and provide information in real-time.
Improve visibility and accountability.
Customizable to fit your team's processes.
Leverage Powerful Mobile Field Service Management Features
Access History
Gain a full view of account history, from customer service communications to equipment maintenance logs, user manuals. All of the pertinent details of an account are at your fingertips while in the field.
Signature Capture
Record acceptance of completed work by digitally capturing your customer's signature directly into your work orders, and easily email documents with digital signatures directly to customers, all while in the field.
Upload Job Photos and Videos
Recording the before and after state of a job can be important documentation for you and your customers. Attach files from your phone or tablet directly to a specific work order.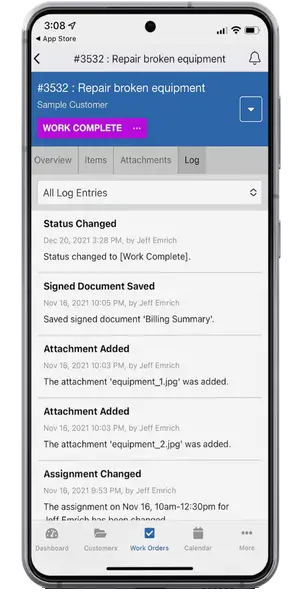 Change Work Order Status
Technicians can easily and quickly change the status of a work order while in the field, eliminating the need for back-and-forth phone calls and "status check" communications that increase room for error.
Record Billable Activities
The ability to add labor and expenses on-site at the time work is performed rather than adding them later is a critical step towards accuracy and greater customer confidence and satisfaction.
Dispatch and Scheduling Management
Your techs will always know when they've been assigned to a job, or when their assignments change with instant email/text notifications and real-time updates to instructions.
REAL Results from Happy Clients
Decrease in "status check communications"


Boost in billing first three months

Dispatch Service Techs to the Field with Everything They Need to Process Work Orders
Your field service technicians and maintenance crews are always on the go. Give them what they need to make their service calls go smoother (and faster – with fewer mistakes).
From their mobile device, they can easily:
Manage & update work orders
Attach "before & after" photos
Capture customer signatures
View and complete assignments
Record billable activities
Access customer service history
View equipment maintenance history
And much more!

Robust Customization Easily Adapts to Your Business Needs and the Way You Work
BlueFolder's Field Service Management Software features are highly customizable, allowing you to create workflows specific to your unique needs so you have complete control over how work it is managed and completed.
Work Orders
Create work orders from the office, in the field, via email, web form, or customer portal. Track work order status and optimize workflows for your service team.
Workflow Automation
Create workflows specific to your unique needs. Create custom work order status values, color-coding, generate automated status changes, and set default status values for specific events.
Track Assignments
Assign work orders for completion and keep track of completion status. Support for multiple scheduled assignments per work order and assignments to multiple techs at a time.
Scheduling
Keep track of service appointments, customer meetings & equipment maintenance, and push calendar events to Outlook, iCal, or Google Calendar.
Billable Labor, Materials & Expenses
Record every service activity whether it's labor, materials or expenses. Mark activities as billable, non-billable, or contracted.
Activity Logs & Audits
Gain greater insight and accountability into ALL of the data you need for each customer, job, or equipment item.
Signature Capture
Record acceptance of completed work by capturing your customer's signature directly into your work orders, and easily email copies of signed documents directly to customers, all while in the field.
Job Costing
Track profitability for individual work orders and run profitability reports across all service work for a period of time.
Asset Management
Keep track of the assets & equipment you service. Attach before/after photos, user manuals, etc. Run service history reports to identify maintenance trends and trouble spots.
Team Communication
Keep your whole team (and your customers) up to date on key work order events with email & text message notifications. Your techs and customers can reply to notifications and their replies are added to the work order comment history.
Recurring Jobs
Recurring jobs simplify the tracking of repetitive work and preventive maintenance by automatically creating work orders at specified intervals specified by you.
Custom Fields
Record, display, search and report on specific data that you need for your business. Custom field types include text, lists, dates, numeric, and yes/no fields.
Bulk Edit
Modify multiple work orders with a single action. Close work orders, change status, or add comments easily and save hours keeping your data up-to-date.
Flexible Printing
Sometimes you just need a hard copy. Our flexible print capabilities include multiple built-in templates and the ability to purchase custom templates (at additional cost).
Attachments
Attach files and links to work orders. Whether it's photos, PDFs, manuals, or any other relevant file, you can attach them all to your work orders and keep them secured in one place.
Smart Lists
Build custom smart lists for organizing and tracking your work orders. Smart lists include preset search criteria, filters, list columns and sort order, all accessible with a single click. Lists can also be restricted by user group and/or role.
Built for Commercial, Industrial & Residential Service Organizations
BlueFolder was built for field service teams, by field service professionals. Our core principle is that software should be powerful, yet easy-to-use. In fact, most organizations are able to get up and running in just a few hours.
Use BlueFolder's mobile field service software to help you record, display and report on data specific to your industry: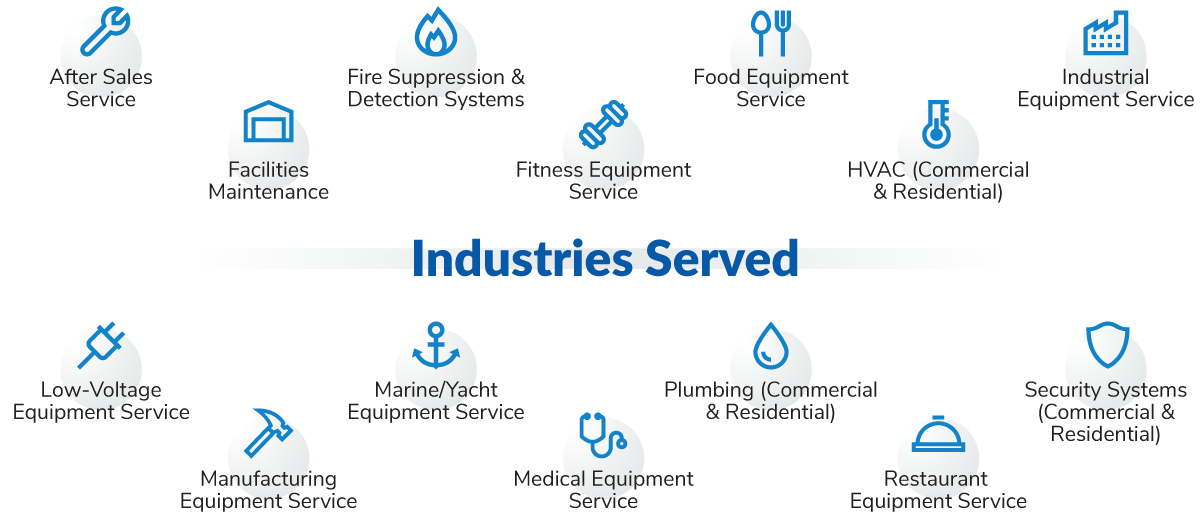 Earning the Trust of Field Service Companies since 2005
Examples of how BlueFolder's service dispatch scheduling software brings value to service teams or organizations:
"BlueFolder has a limitless ability to bend and flex to anybody providing a service. I recommend BlueFolder to partner companies of ours all the time. I haven't found anything even to this day that does what BlueFolder does in its entirety."
MATT KOWALSKI,
FOUNDER AND PRINCIPAL MEMBER OF INDUSTRIAL5
"We have instant insight into each job, and we can service customers in a more efficient manner — which ultimately means we can spend more time selling and less time chasing down documents and retrieving information."
JOE SCIARRA,
MARQUIS MEDICAL FOUNDING PARTNER
"I have found your company to be outstanding in service and customer care. So many services promise so many things; BlueFolder actually delivers! Thank You for helping me run my business better!"
JEFF TINGLEY,
SPARKLE SERVICES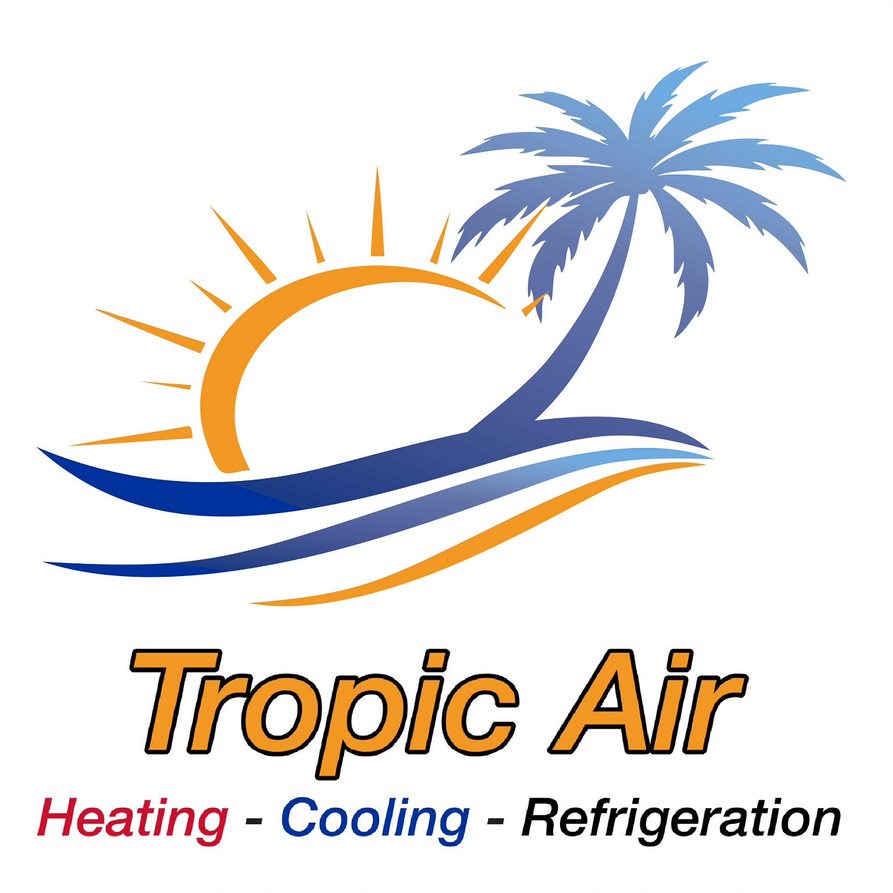 "This is definitely an easier system than ones that I have dealt with from the previous companies."
JUSTIN KOEGLER,
PRESIDENT, TROPIC AIR

"The Web-based aspect of BlueFolder was key for us. We can get the information from any location and that's important to us. It limits the needless calls back to the office because sales and service reps can find it on their own."
MICHAEL MCHUGH,
SENIOR VICE PRESIDENT, HYDROWORX

"I like it because it's web-based and not specific to any platform. BlueFolder works on any laptop, mobile device, and browser that we use."
CRAIG HICKMAN,
VICE PRESIDENT OF SALES, PROBLEU
Ready to See How BlueFolder Can Help You?
Start your free trial or schedule a demo today!