Field Service
Customer Management
BlueFolder's field service customer management software helps you easily and quickly access customer service histories, retrieve contacts associated with customer accounts, seamlessly import/export existing customer data, streamline communication, improve response times, and more.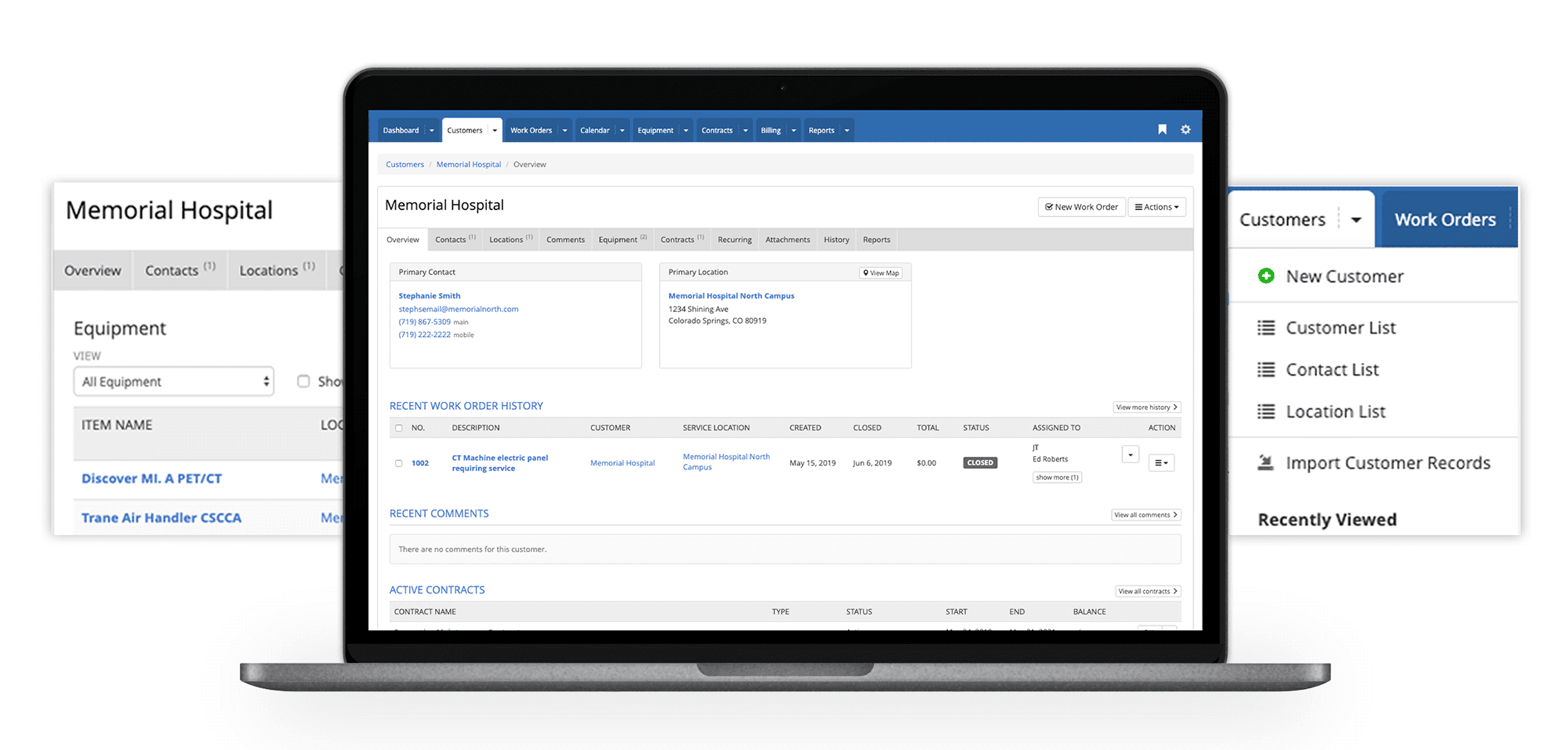 Powerful customer management features help you deliver exceptional customer service.
Service History
BlueFolder's customer service software gives you instant access to each customer's service history with just a few clicks, making your team look organized and efficient while simultaneously enabling them to deliver excellent service.
Contacts & Locations
BlueFolder supports multiple contacts and locations per customer record, allowing you to easily identify which contact and location are the "primary" for each customer.
Customer Portal
BlueFolder's customer portal enables your internal or external customers to directly interact with your service management system anytime, while sophisticated permissions allow you to only expose the information you want others to see.
Import / Export
Need to import existing customer records into BlueFolder? Our built-in import tools make it easy and we're always available to help if you need it. You can also easily export customer data for use in other systems. 
Custom Fields
With support for unlimited custom fields (depending on your pricing plan), you can easily keep track of ALL of the data you need for each customer. Custom fields are also searchable, making it easy to find the information you need, when you need it. 
Email Automation
Notify customers of job status, comments, appointments and more, and allow customers to reply to notifications while keeping a log of all communications.  
Customize BlueFolder's features to improve customer satisfaction.
Fully Editable Customer Records
Customer records can be customized to keep track of the information you need in your customer database. BlueFolder automatically comes with 14 default customer fields including Account Manager, Customer Type, Description, External ID, Industry Type, Service Technician, location fields and more.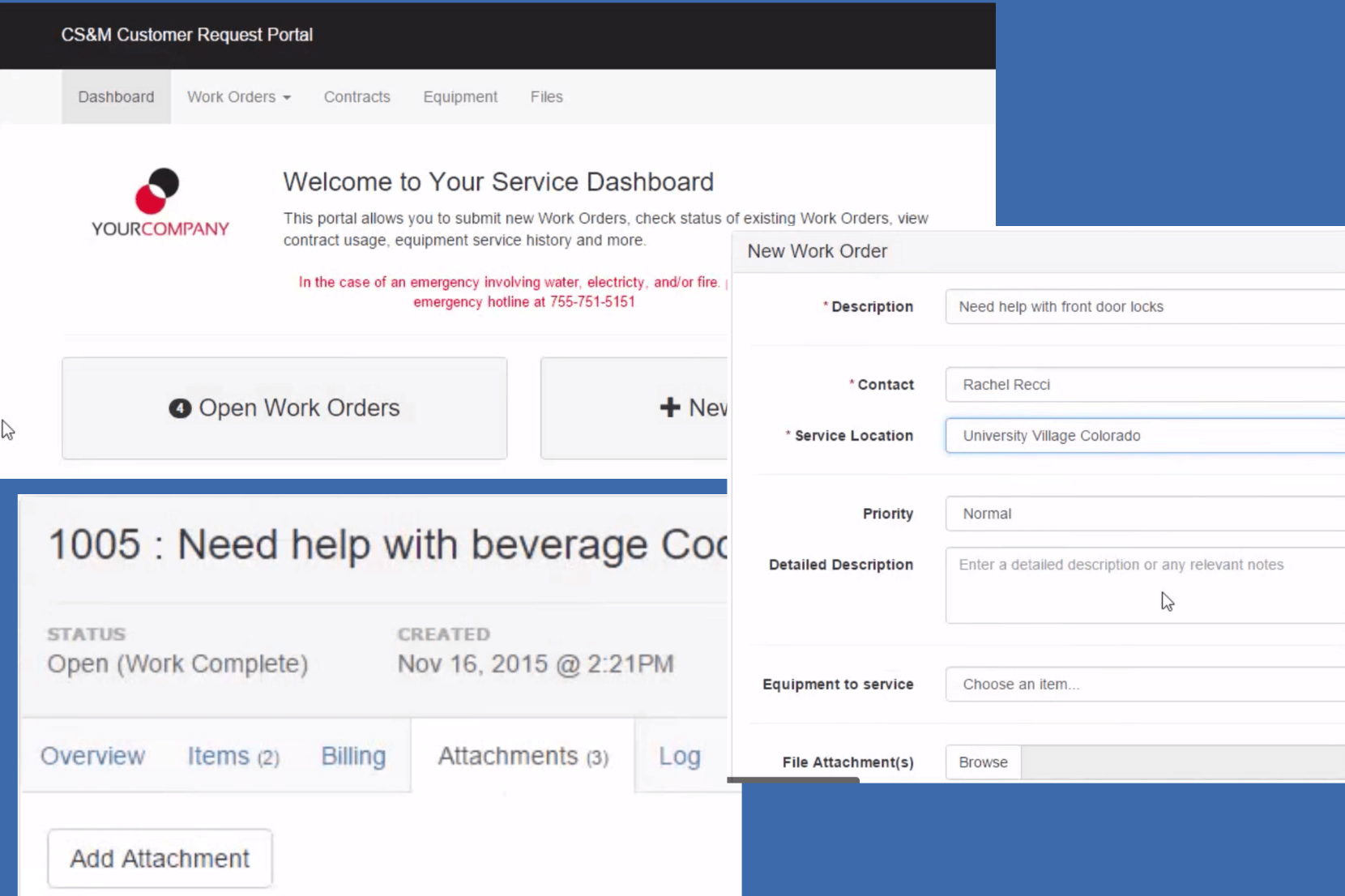 Customizable Customer Portal
BlueFolder's Customer Portal allows you to streamline communication and decrease confusion by involving your customers in the service you provide. For example, if your customer is a manufacturing company with multiple CNC machines, a technician on the floor can enter a service request right then, minimizing equipment downtime and eliminating the need for multiple emails, phone calls or other communications.
Editable Customer Notifications
Depending on your organization or business, you may want your customers to receive notifications when key service activities are performed on their behalf. BlueFolder allows you and your team to decide which notifications are automatically sent to your customers. Notifications can be triggered when work orders are created, closed, has a status change, and many other ways.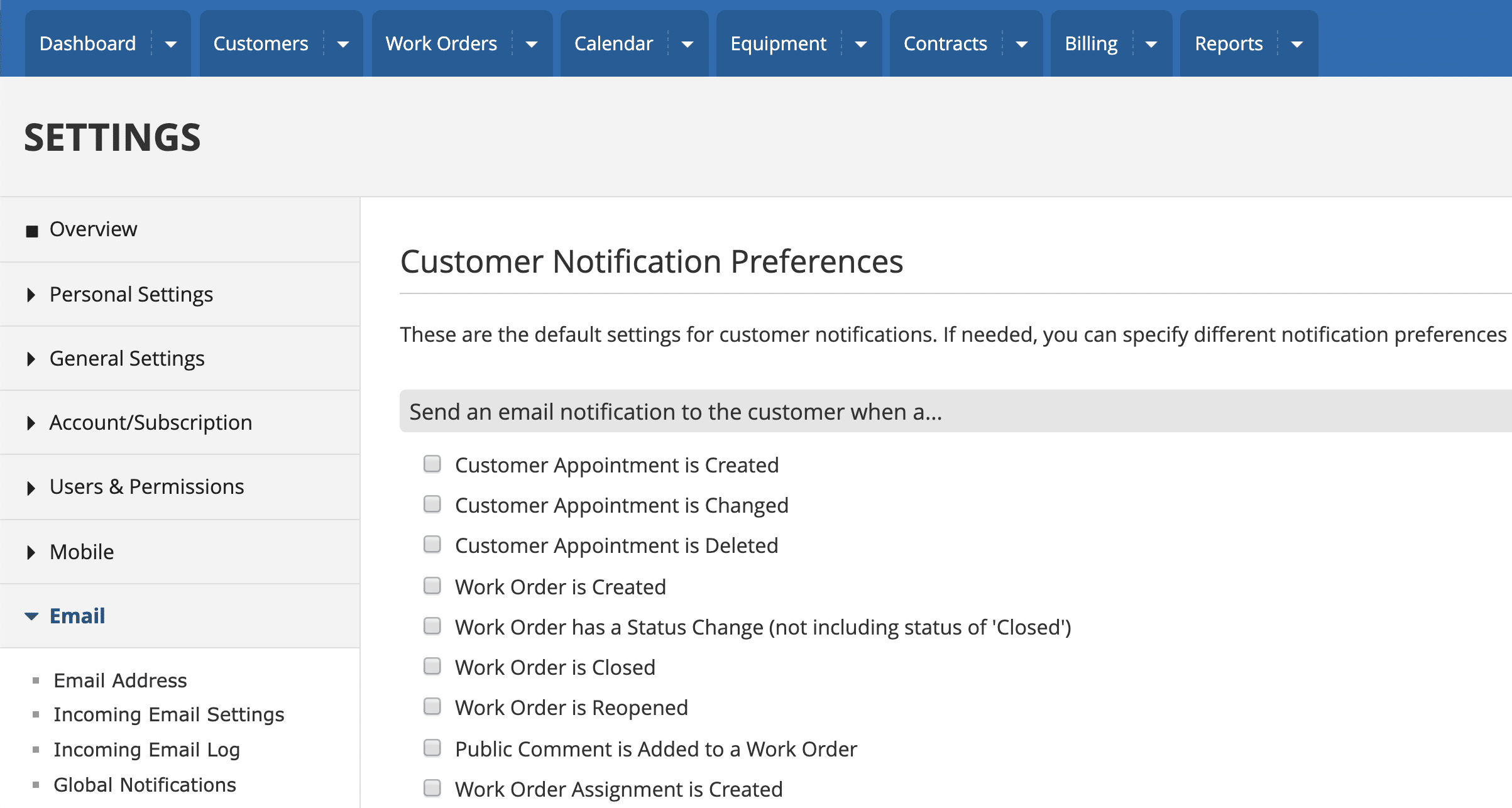 Ready to see how BlueFolder's
Field Service Management Software can help you?
Schedule a live demo today.
Explore Other Powerful BlueFolder Features