BlueFolder and Xero Field Service Integration
Looking for a field service and work order management software compatible with Xero accounting software. Look no further. BlueFolder easily integrates with Xero, bringing you simple, automated invoicing and financial features.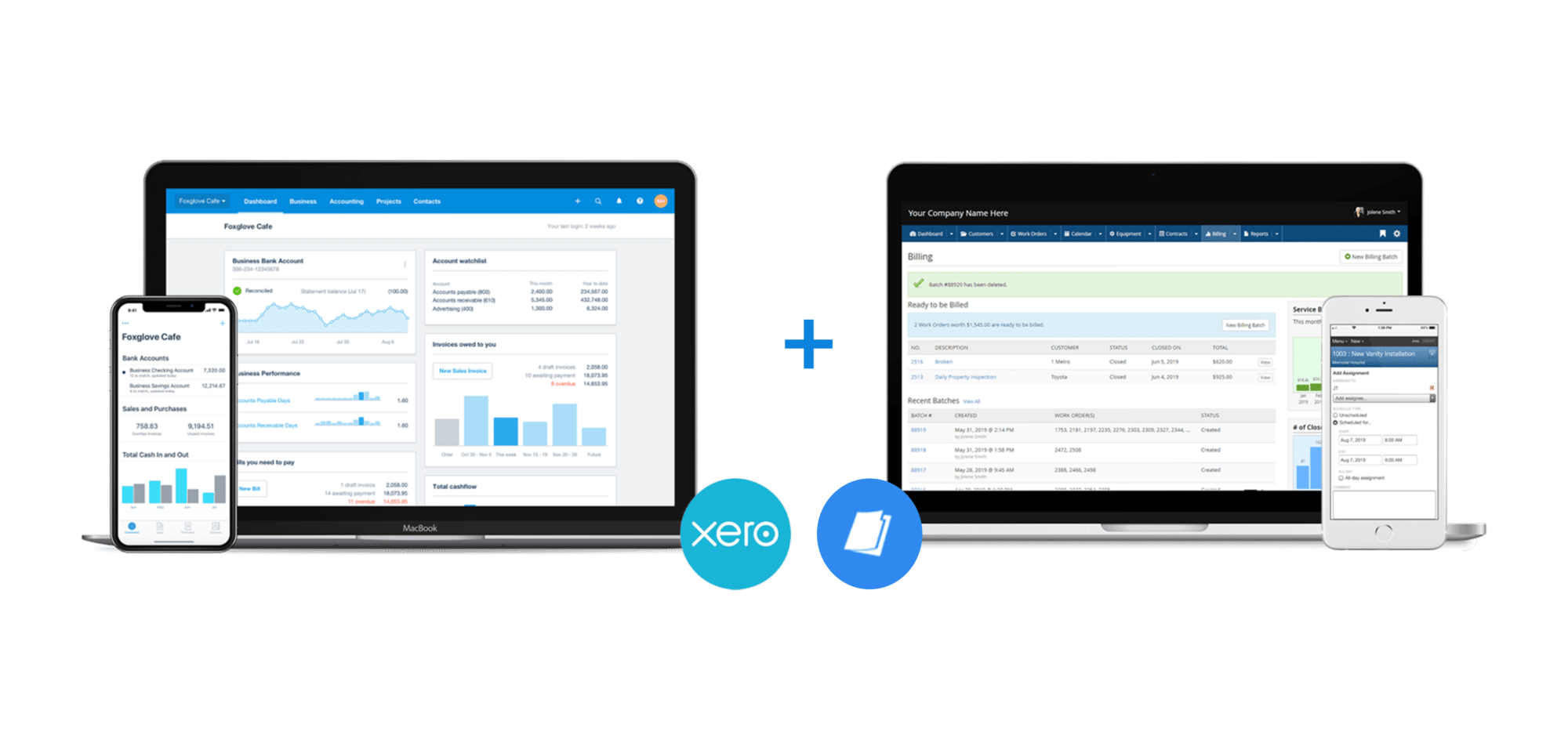 Save Time and Make Better Business Decisions.
BlueFolder and Xero integration give you access to powerful features usually limited to more complex and expensive systems. Instantly send customers an invoice from your Xero accounting software when you close jobs in BlueFolder, and more!
Automated Invoicing
Invoices are automatically created in Xero and delivered to the customer by email. No billing batch is required, saving you time during the billing process.
Invoice Flexibility
Send invoices instantly or at the end of the month. You can choose either option for each customer.
Financial Visibility
Financial data from Xero is automatically imported into BlueFolder so you know if customers are overdue with payments before providing service.
Offered by AccountsInSync.com

AccountsInSync designs bespoke integrations between applications to save you time and effort. We put lots of thought into our integrations so you can automate your business processes and get access to tools that help you work smarter.
Visit AccountsInSync.com for more information about this integration.
Ready to see how BlueFolder's
Field Service Management Software can help you?
Start your free trial or schedule a live demo today!
Explore Other Powerful BlueFolder Features