Field Service
Customer Portal
BlueFolder's customer portal for field service companies helps you improve customer engagement and deliver top-notch service. Give your customers any time access to submit work requests, check status, view reports, asset/equipment service history, and more.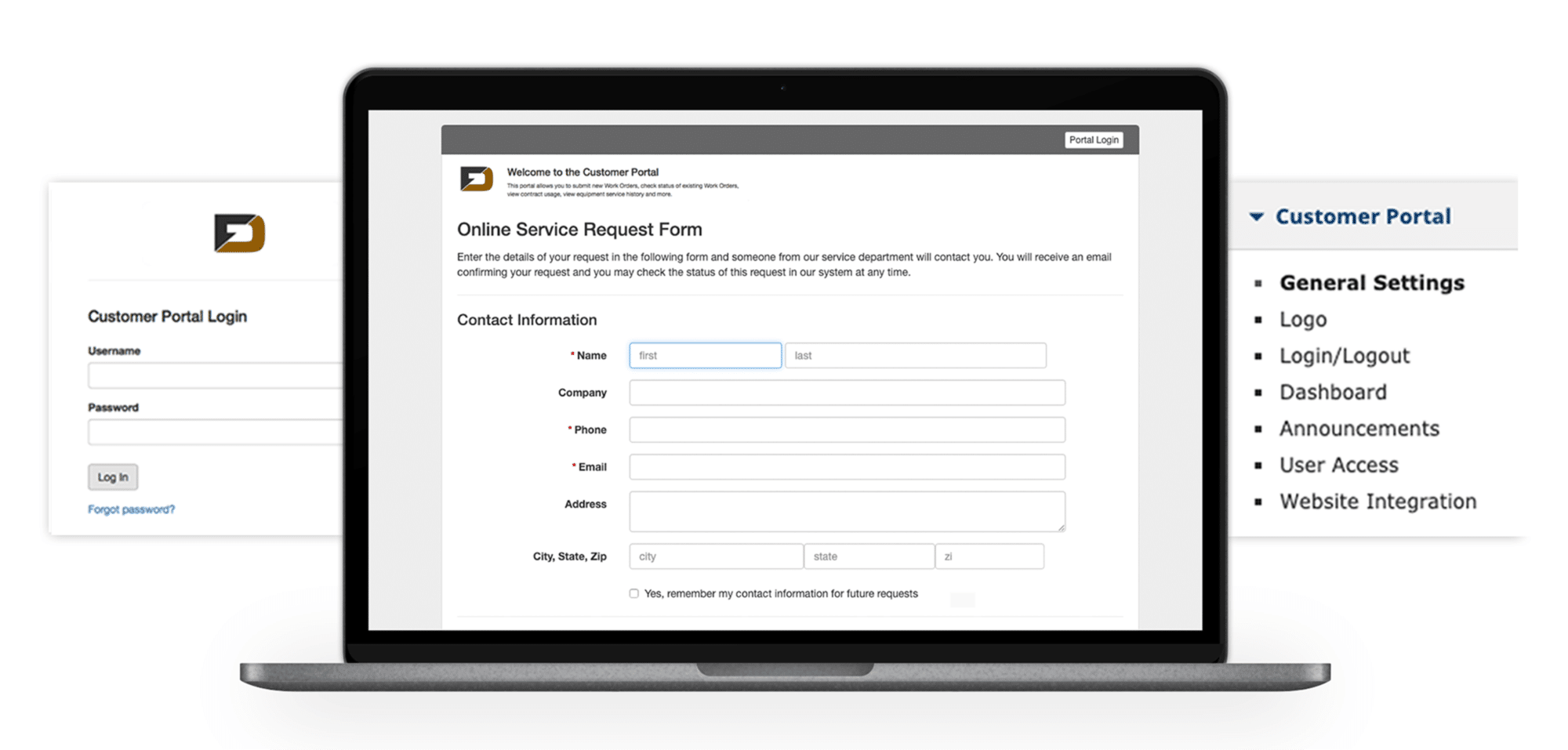 Give your customers anytime access to submit work requests, check status, view reports, and more. 
Mobile Access
Technicians and "on-the-floor" users can quickly and easily issue maintenance requests, retrieve equipment data, and more from any mobile device with the portal url, 24 hours a day, 7 days a week.
Notifications
Get notified when your customers interact with the portal, performing actions like creating work orders, adding comments, attaching files, and more.
Web Requests
Allow your customers to submit requests for service without requiring a login. Easily convert web requests into work orders and assign to your team. 
Promote Your Brand
Use your logo on the customer portal. Integrate the portal with your existing website and present a professional image to your customers.
Customizable Features
The customer portal is customizable and many features can be enabled/disabled, and modified to work the way you want them to.
Secure Login
Give your customers a secure login account and let them access work orders, equipment records, contracts, and shared files. Choose what to share with them and what permissions each user should have.
Customize the BlueFolder Customer Portal to suit your unique needs.
Easy Setup and Display Options
BlueFolder's Customer Portal is easy to set up and has many configurable options and user management controls including:
The ability to upload either the logo associated with your account or a different logo.
Settings for which tabs get displayed in the portal.
The option to control what information users can see and enter in the portal based on their permissions settings.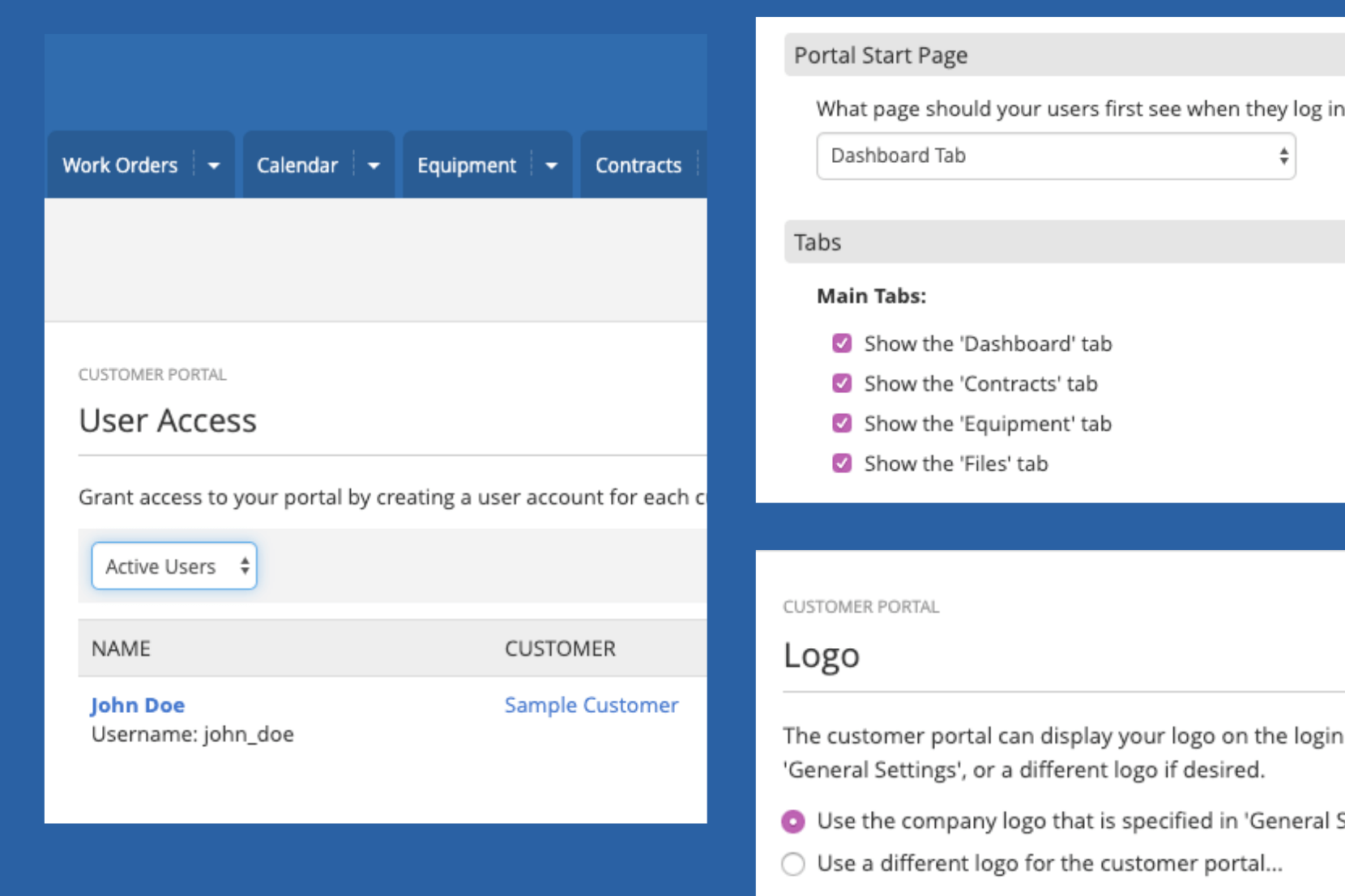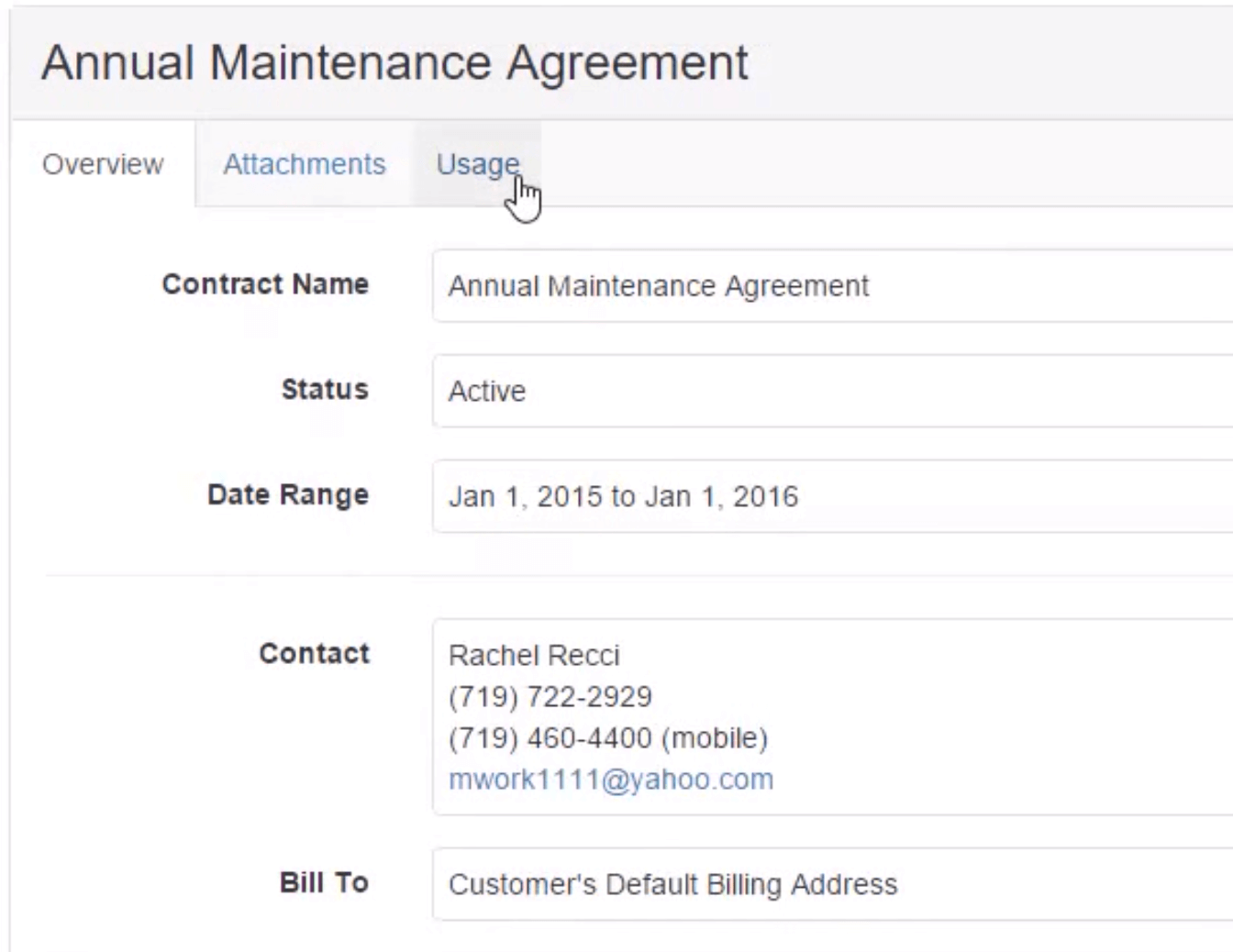 Manage Contracts from the Portal
If your BlueFolder plan includes contract management, you can share the details of the contracts with your customers including any file attachments relevant to a contract as well as displaying contract usage.
Equipment Management within the Portal
If you've got equipment tracking set up in your BlueFolder account, you can allow your customers to view the equipment you service on their behalf inside the portal.
*Limited to specific pricing plans*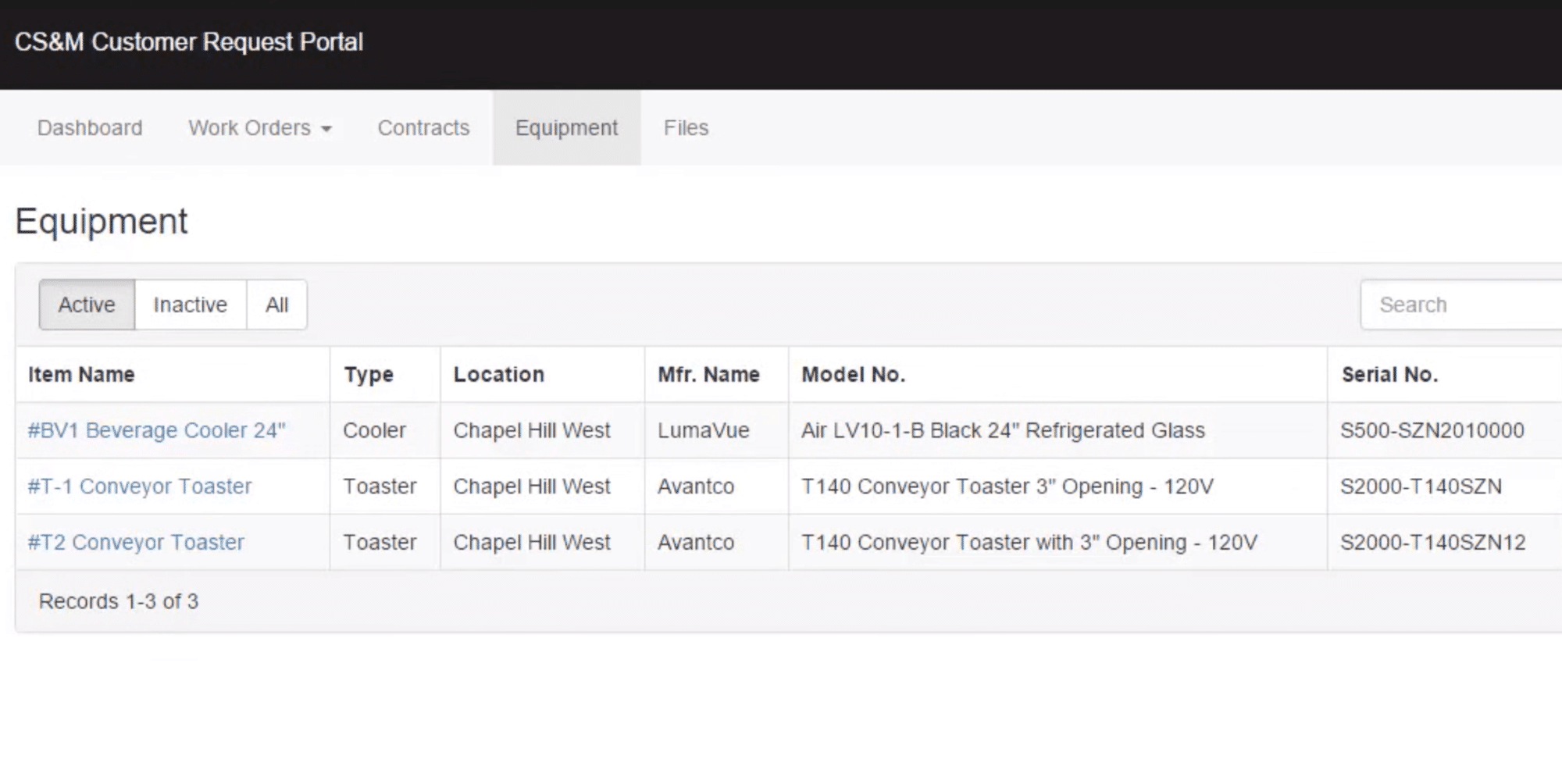 Ready to see how BlueFolder's
Field Service Management Software can help you?
Schedule a live demo today.
Explore Other Powerful BlueFolder Features