Field Service
Reporting Software
Keep your finger on the pulse of your business with BlueFolder's Reporting Software for Field Service teams. Built-in and custom reports feature powerful filtering capabilities and can be exported to Excel for further analysis. Customizable dashboards provide quick access to key information.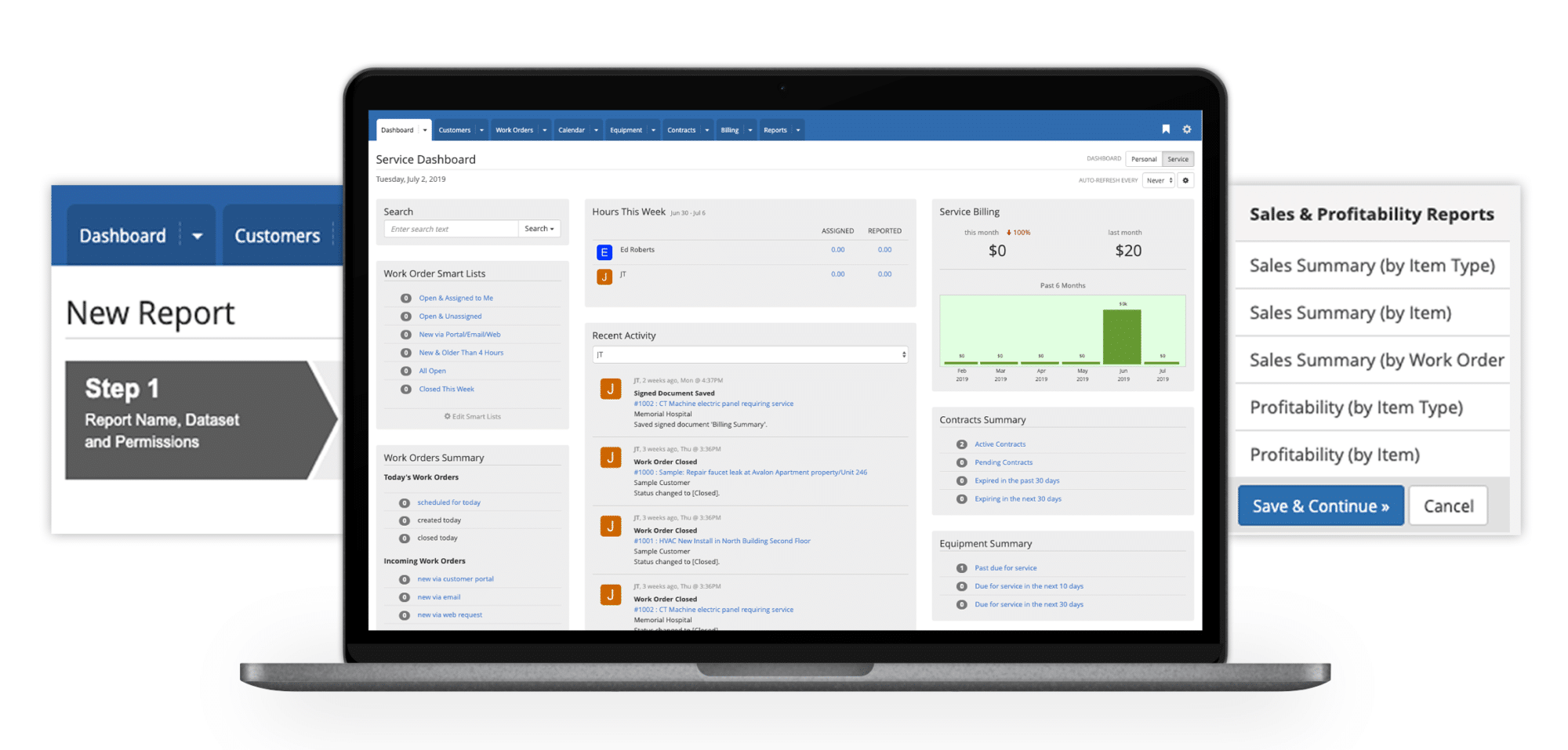 Everything you need to identify, plan and execute business activities in real time.
Dashboards
Keep an eye on what your service team is doing with built-in dashboards. Stay up to date on what's past due, upcoming, and what's been done recently, and see at-a-glance open work order counts and your monthly service billings.
Built-In Reports
Managing your business involves many things, and reporting is one of the most important. Keeping an eye on the key metrics that make your business successful is easier with BlueFolder. A variety of built-in reports gives you quick access to key data like service billings, profitability, labor, expenses, and more.
Custom Reports
Need a custom report? No problem. BlueFolder has a powerful custom reporting tool that allows you to choose exactly the data you need to see. Customize report columns (including your custom fields), groupings, filtering criteria, subtotals, and more.
Utilize BlueFolder's customizable features to make reporting work for you.
Custom Fields
Use BlueFolder's work order custom fields to help you record, display and report on specific data per work order. Custom field types include text (any type of data), lists (a set of values users must pick), dates, numbers, and yes/no fields (checkboxes used for true/false values).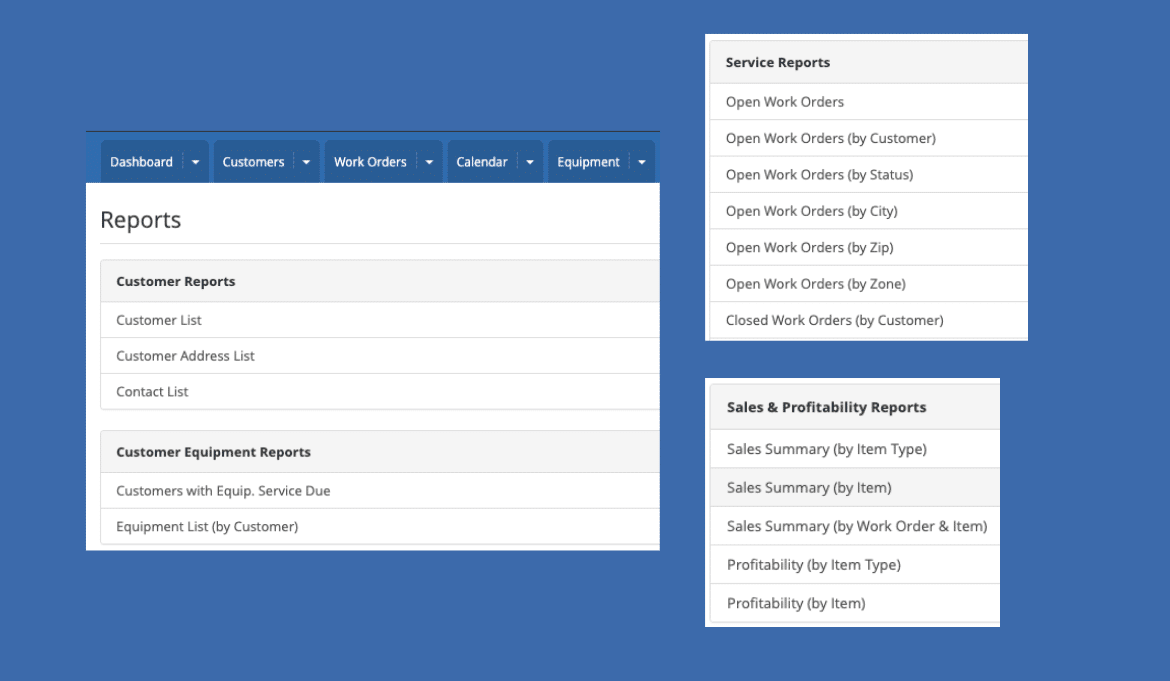 Built-In Reports for Everything
The status values of New, Assigned, Postponed, Work Complete, and Closed come pre-loaded into your BlueFolder account. However, you can change the color of a work order status type to suit your organization's needs.
*Limited to specific pricing plans*
Customizable Dashboards
Dashboards come in three types (personal, service, and billing) and help you easily track service billing by month, as well as open/closed service requests. Users can quickly view their daily jobs from the mini calendar, find information via the quick search tool, and view important updates in the announcements section.
Ready to see how BlueFolder's
Field Service Management Software can help you?
Schedule a live demo today.
Explore Other Powerful BlueFolder Features