Field Service Dispatch Software with Scheduling
Getting to the right job or the right piece of equipment at the right time is critical to building trust with your customers and internal stakeholders. BlueFolder's service dispatch software for commercial field service makes it easy.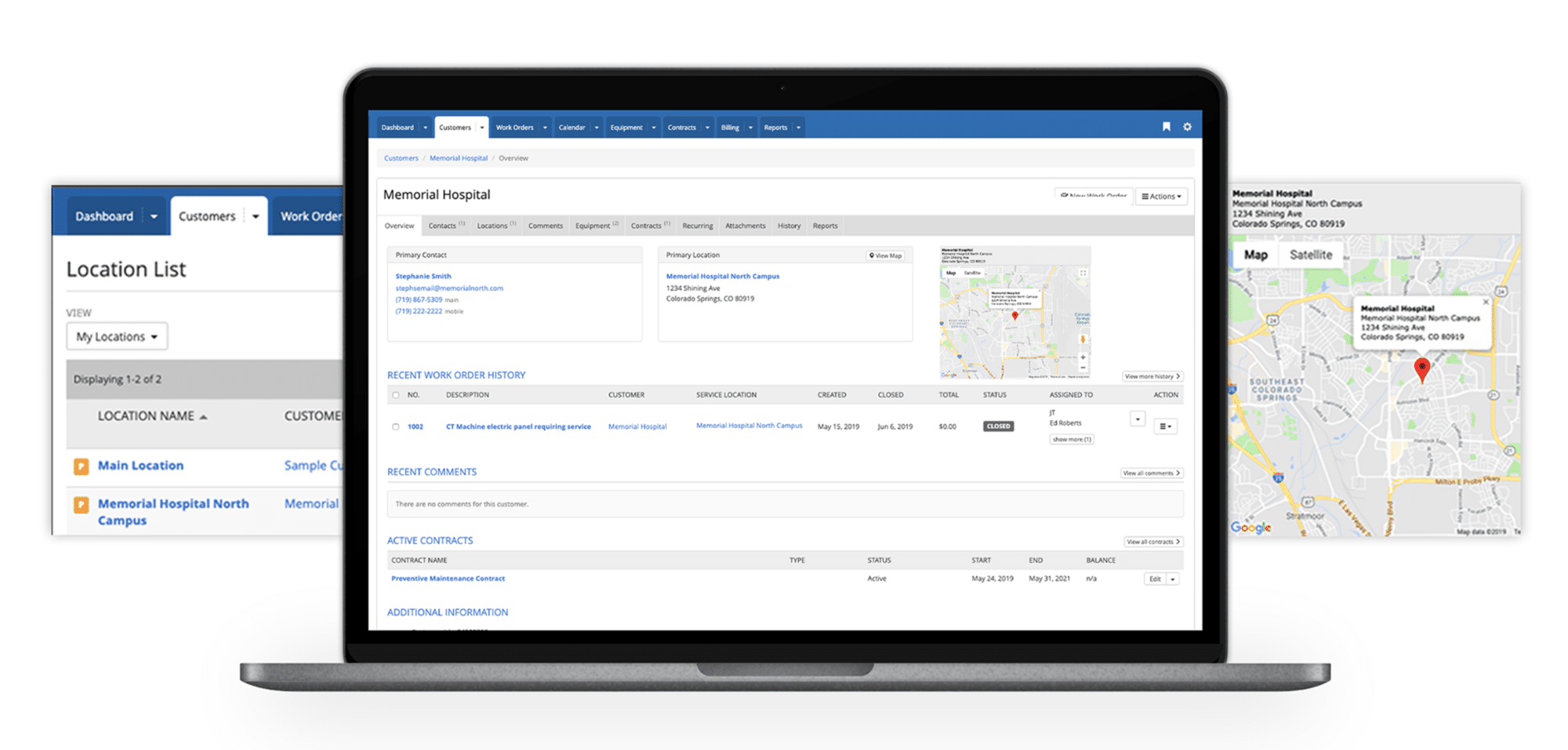 Robust scheduling and assignment features simplify job management and keep your techs up-to-date.
Team Scheduling
Get everyone on the same page with team scheduling capabilities. See your whole team side-by-side. Flexible options allow you to view your schedule in hours, days, weeks, or even months at a time. Easily identify unassigned work and quickly assign it from the same screen.
Personal Calendar
Each BlueFolder user has their own personal calendar with daily, weekly, monthly and other views. Users can also integrate and sync their BlueFolder calendar with personal calendar applications like Outlook, Google Calendar, or iCal.
Recurring Events
Set up recurring appointments for events that happen regularly but don't need a work order. For recurring service work, you can use a recurring job and BlueFolder will auto-create new work orders on a schedule defined by you. 
Assignee Flexibility
Appointments and work order assignments can have a single, or multiple assignees. You can even leave the work order assignment as "unassigned" and add an assignee at a later date.
Email/Text Notifications
Notify technicians and/or customers when a calendar event has been added, modified or deleted.
Printable Views
Mobile devices are everywhere these days, but sometimes you still want a printed page. BlueFolder has useful printable calendar views that come in handy for these situations.
Proximity Search
If your service team works from multiple office locations, you can easily identify which techs would be closest to the customer site when choosing a tech. 
Dispatch Notifications
Your techs will always know when they've been assigned to a job, or when their assignments change with instant email/text notifications. 
Integrated Maps
Getting your techs to the right place at the right time is a lot easier with our built-in Google Maps. An interactive map to the customer location is just a click away. You can also print maps if your techs are still using paper work orders.
Service Dispatch Software that is
customizable to meet your unique needs.
Multi-Assignment Management
BlueFolder's customization options allow you to associate multiple assignments to a single work order so that everything is in one place. For example, there may be a scenario in which a technician needs to perform work over multiple days, or multiple technicians are assigned to a single work order. This feature helps associate all equipment and assignments with one work order.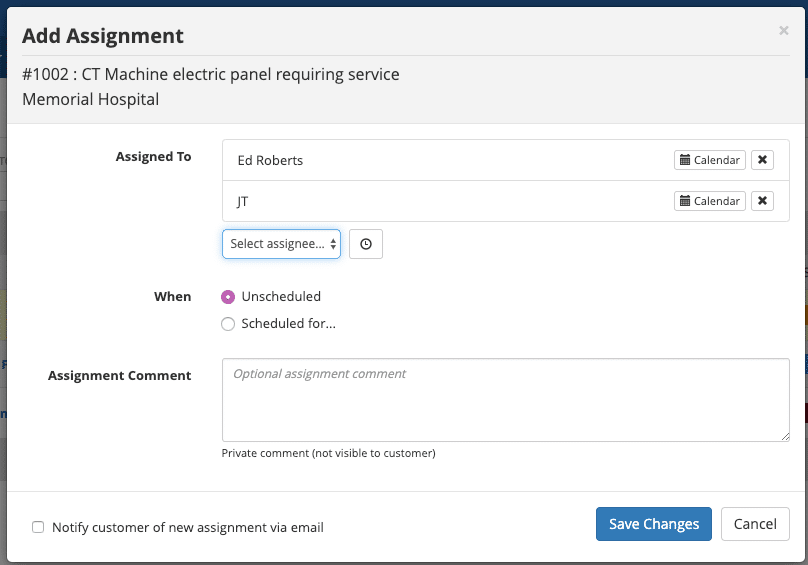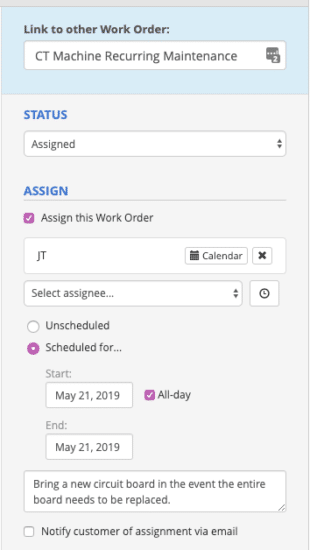 Seamless Work Order and Assignment Integration
BlueFolder's work order features and assignment features work seamlessly together. In the work order settings, you can choose to set a work order's status to change when an assignment is completed. You can also record billable or non-billable labor simultaneously. This customizability is what separates BlueFolder from other solutions.
Convenient Mapping
BlueFolder's Google map integration with work orders saves your team valuable minutes by pulling up directions with the click of a button instead of having to type the address in. All of this is accomplished within the work order view in a matter of seconds.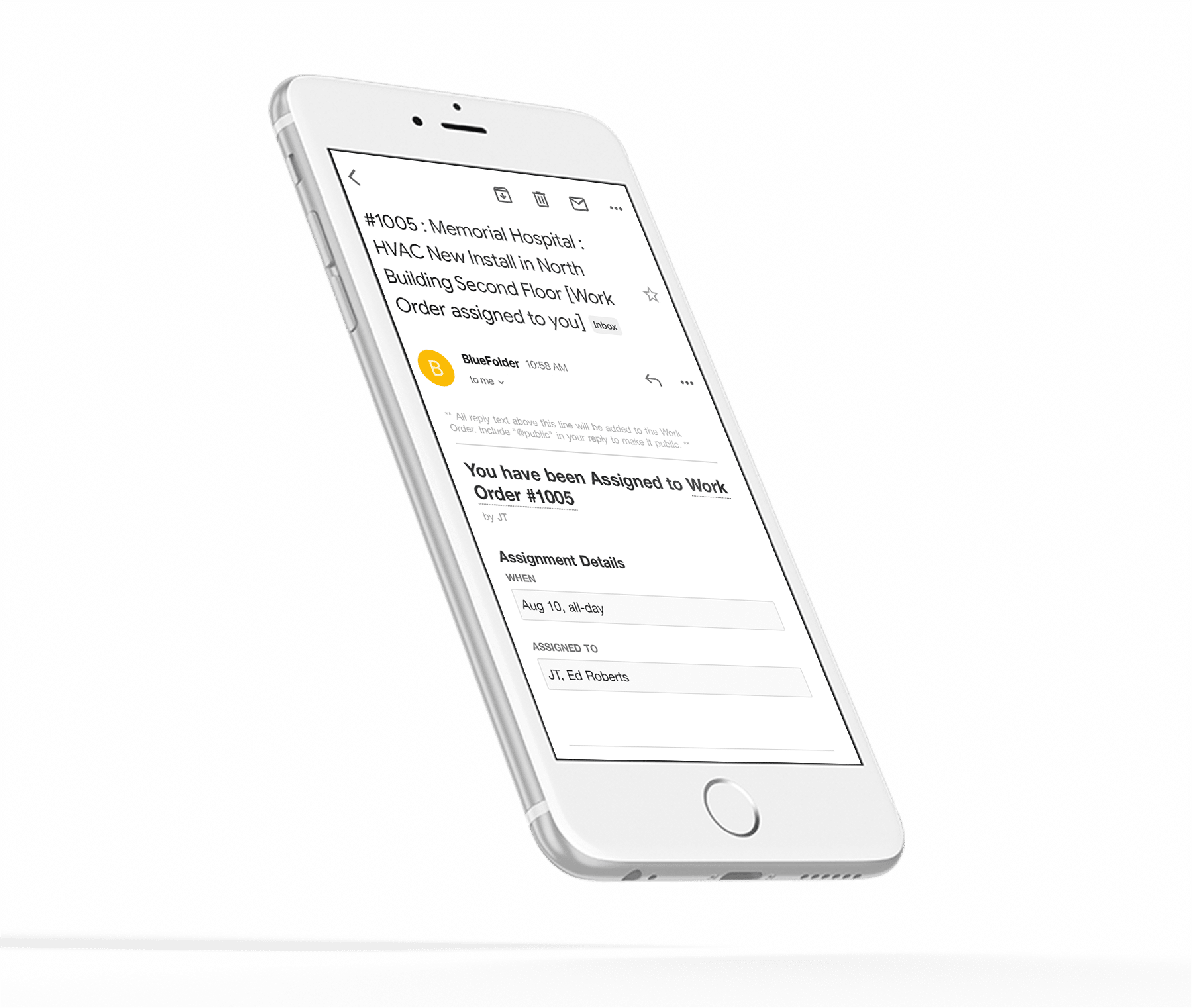 Assignment Notifications
When creating and modifying assignments, updates can be sent to an assignee via a text or email notification depending on their notification preferences.
Customizable Notification Preferences
Need to quickly communicate with a technician or customer when an assignment changes? BlueFolder makes it easy by allowing you to configure notifications based on event triggers, such as:
When a work order is assigned,
When a work order comment is added,
When a work order status changes,
When a work order is closed,
When an assignment is created,
When an assignment is changed,
When a customer appointment is created,
and much more.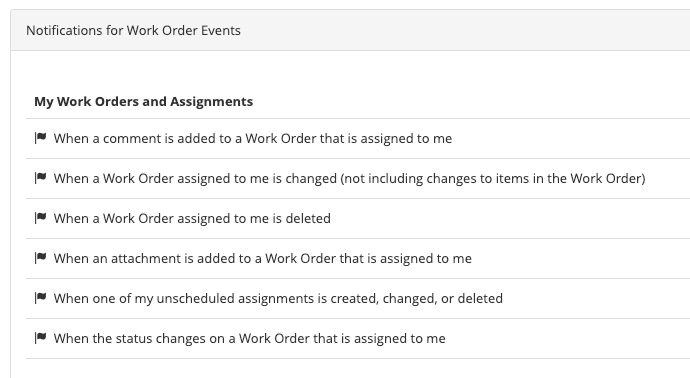 Ready to see how BlueFolder's billing features can help you?
Schedule a live demo or try BlueFolder free for 15 days (no credit card required).
Explore Other Powerful BlueFolder Features